Funny story - Rima spotted this radio at a swap meet before the club toured the Deer Park Winery and car museum (and radio museum). We were going to Europe the following day, so only had a few US dollars between us, and the seller wanted $125. We borrowed the funds from Jim Ryan, then President of SCARS and got it. Here is the web site of Deer Park:
http://deerparkwine.com/
You tune it by rotating the globe. The dial scale and indicator are at the top.
Unfortunately, the spare equator bands were missing, although the chassis appeared to be untouched. People checking or changing tubes probably used or lost them.
It sounds good, as the globe serves as a speaker cabinet.
I replaced the rubber insulated wires from the first IF transformer and the cable of rubber insulated wires connecting the globe to the base (requires a length of two conductor shielded cable and three other conductors).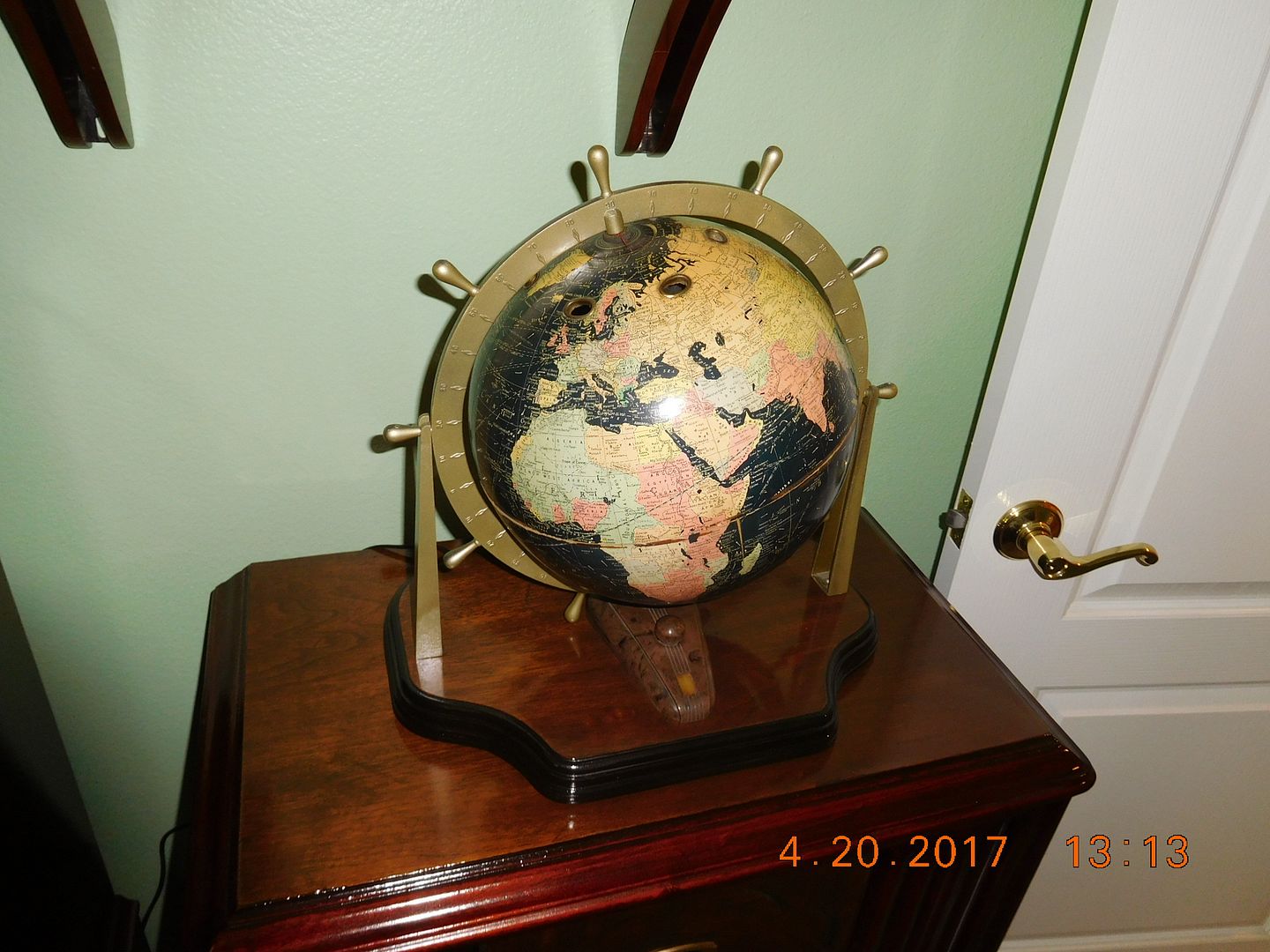 This is before I replaced the grommets supporting the tuning gang capacitor.