I bought this locally from a fellow collector last year for what I thought was a very fair price for an original finish and already recapped top of the line in 1937 Philco.
The 690 has 3 real speakers, 4 "clarifiers" and 20 tubes on 2 chassis. It was Philco's 1st major radio made to compete with some of the Scotts and other High end sets on the market. It even has a High Fidelity decal prominently displayed on the cabinet. I believe about 2500 of these were sold for a princely amount of $375.
My new baby needed a good cleaning and that was about it when it was delivered last September (photos before cleaning seen here):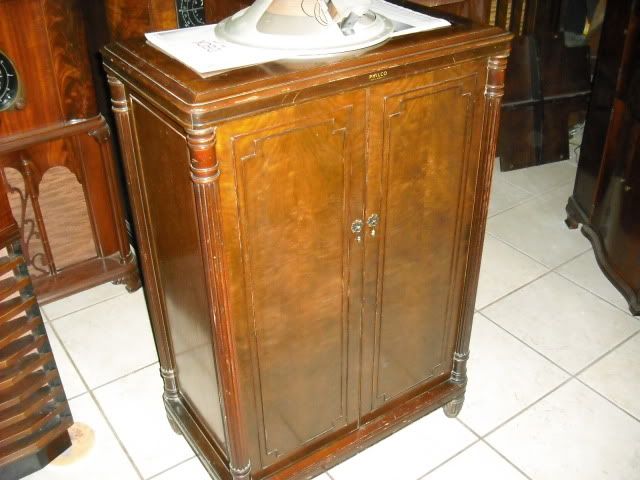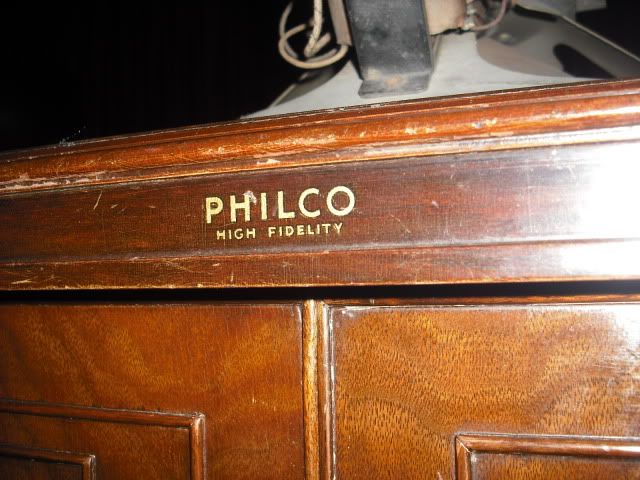 I got out my cleaner and spent a day going over it and listened to it playing. All the controls worked nicely and the tweeters were more noticeable than on my 38-690 which to me is one of the best sounding radios I have heard play. I think the 37 has less Timbre but more of a natural tone sound with more emphasis on the mid range and upper frequencies.
I discovered the veneers used were spectacular and very high quality. The set cleaned up very nicely.
After a few days, I accidentally pulled the volume control shaft out while trying to remove the pressed on knob.
I pushed the set into the back room and let it sit for 8 months till last week. I got a burst of energy and decided to work on the chassis.
It turned out to be a simple repair on the volume control shaft with a small set screw tightening required.
Some photos of the beautiful factory veneers used after my simple cleaning: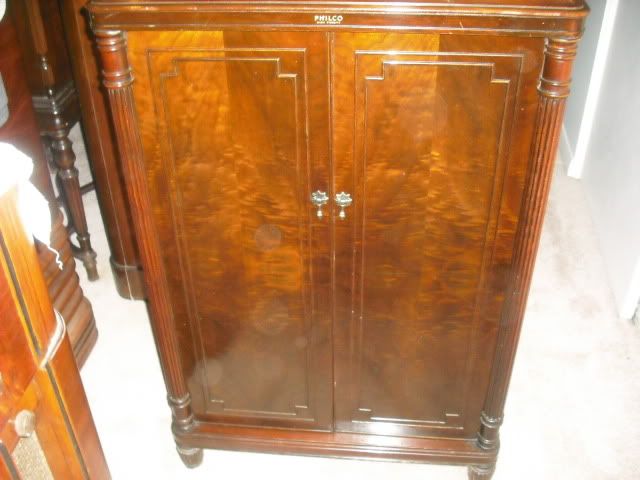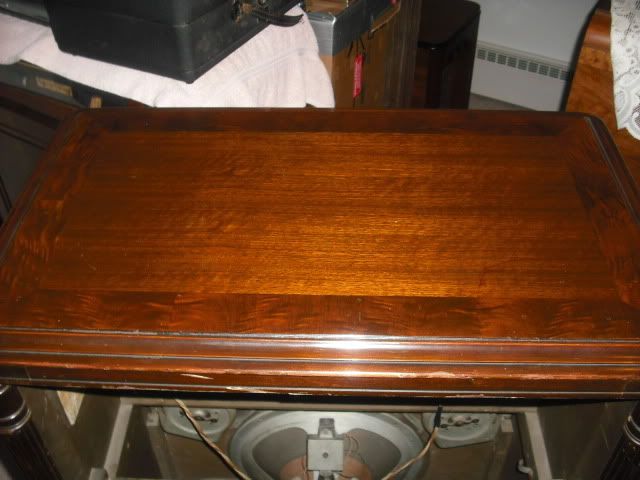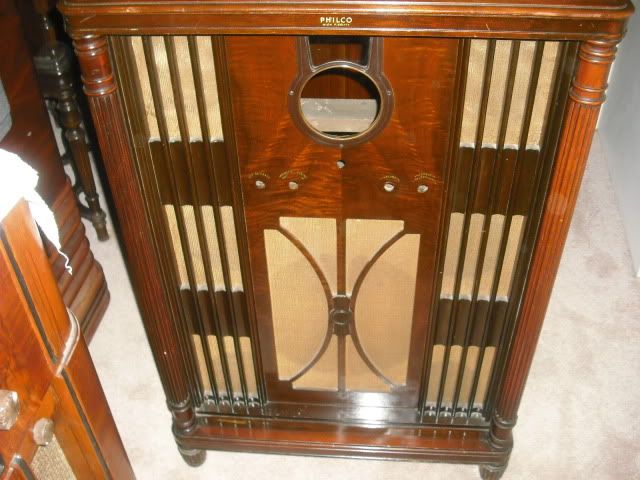 The underside of the chassis-note the long copper colored shaft to the right of center. That is the volume control shaft I had to repin. Recapped in the past by an unknown person in Iowa: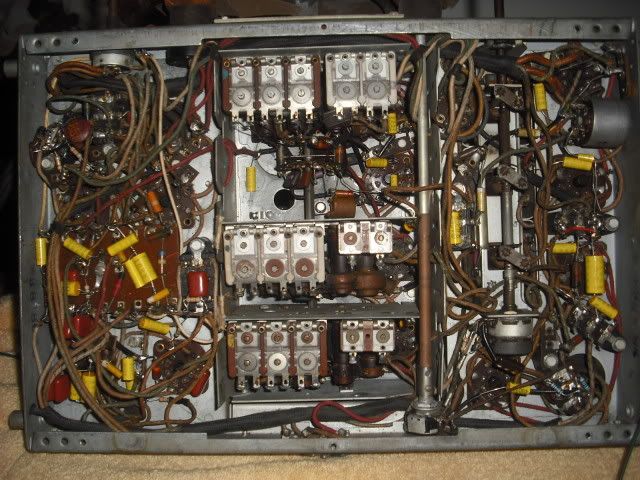 A closeup of the volume shaft and the set screw that I had to tighten after reinserting the shaft: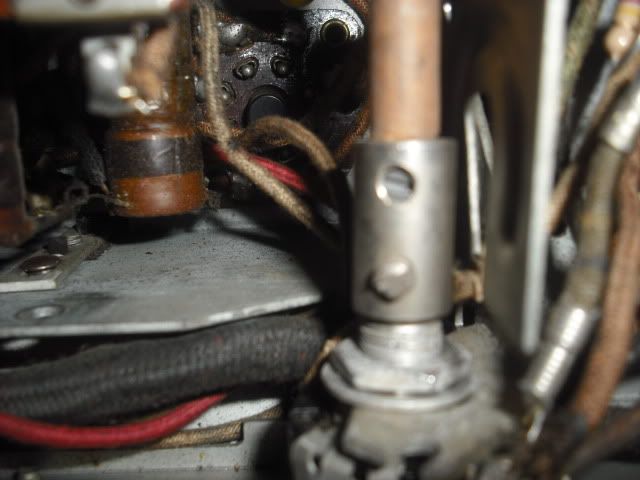 I got out my tube tester and found I had a bad output tube (6B4) and luckily I had a good one in my tube stash. I also replaced both rectifiers with NIB tubes and now the set is really thumping. The two bass/treble(selectivity) controls both affect the sound and you can really fine tune this to your ears. The dial has a fast and fine tune control and when the bearings are good (like mine were),the tuner is a delight to dial in a station. No eye tubes here either in the 20 tube count.
I have been checking the two transformers with my new laser temp checker from Harbor Freight and after 7 hours today, I get about 108 and 97 degrees respectively. Philco used that odd setup with the rectifiers stuck on top of their transformers.
All in all a very nice radio from 1937 that showed what Philco could do if they wanted to make a nice big dog.
Thanks for looking !