I'm assuming your referring to the 1920s TRF battery operated radios. Would your quest include having an authentic or mock up 6 volt lead acid car/radio battery for the filament current supply?
http://www.antiqueautobattery.com/
That might include a trickle charger with your setup.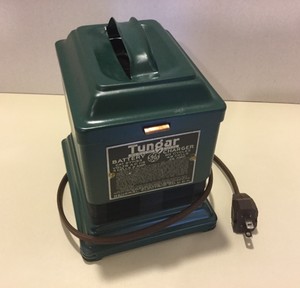 http://www.ebay.com/itm/like/1923721476 ... rmvSB=true
Maybe a 1920s A battery eliminator would be just as good to use. At least it would be historically accurate. Here is my mid 20s Kingston A power supply that I restored a few years ago. I use it on my larger 1920s superhets.