Doing my usual CL trolling yesterday and ran across
a month old but intriguing ad
with a couple of really blurry pictures.
"1950s Magnavox stereo/record player. Original condition, haven't used in decades, it might work, record player will need a needle. Comes in 2 pieces... 2nd cabinet for record storage and additional speaker"
The asking price seemed a bit high but I texted the seller anyway to see if he still had it, and could I come take a look, he did... and so I made arrangements to go by this morning before work and have a peak at it.
Well I was not prepared for what I found... the seller told me that the set had belonged to his parents who bought it brand new in the 50's and he remembered them using it for perhaps 6-7 years and then replacing it with a much larger Magnavox Console in the mid 60's. He was actually quite surprised when he found this sitting in the back of there garage, covered in a heavy wool blanket.
Aside from some dust and a couple of small scuffs (and one brand new ding in the front of one of the lids that was the result of something being dropped on it while the garage was being cleared
) both cabinets look like they could have just been delivered from the store! The finish on these is AMAZING!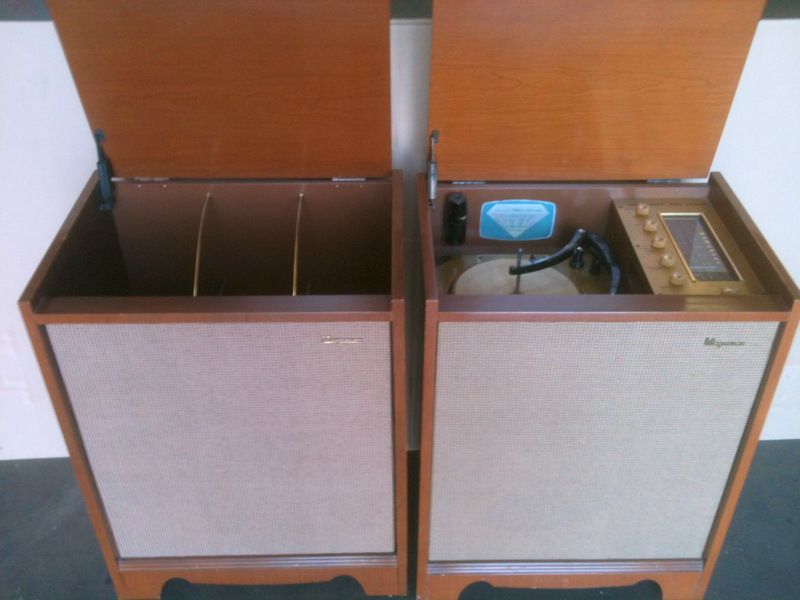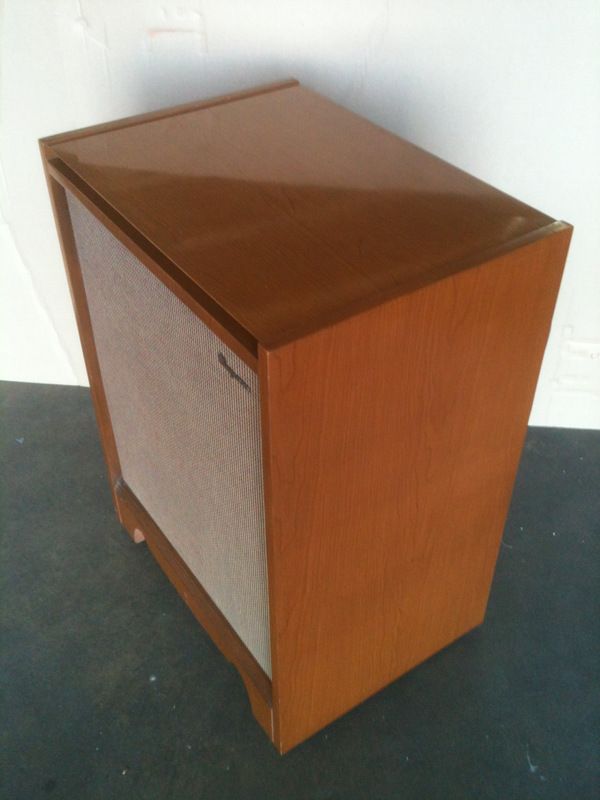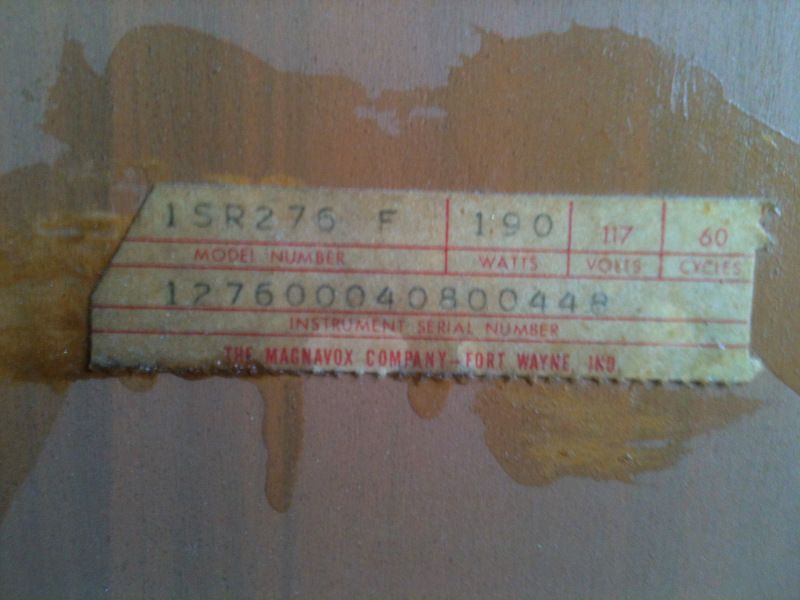 After looking them over and chatting for a few minutes (trying to stay cool and calm) I made him a reasonable offer, all the while assuring him that I was going to fix the electronics and keep these for myself and would hand them down to my kids and grand-kids, and he accepted!
So far all I have done is gently blow the dust off and take pictures.
Indeed this is a 1-SR76F and it's companion model S-35 Speaker.
According to the 1958 Magnavox catalog over at ShedRadios.com this model is "The Belvedere".
The cabinets are approx 30" high, 24" wide and 17" deep.
The main cabinet has 1 x 15", 1 x 8", and 2 x 5" speakers.
The S-35 has 1 x 15", 1 x 6by9", and 2 x 5" speakers, and about 50' of hookup wire to connect to the amp!
This bulge is a cover over one of the 5" speakers in the S-35.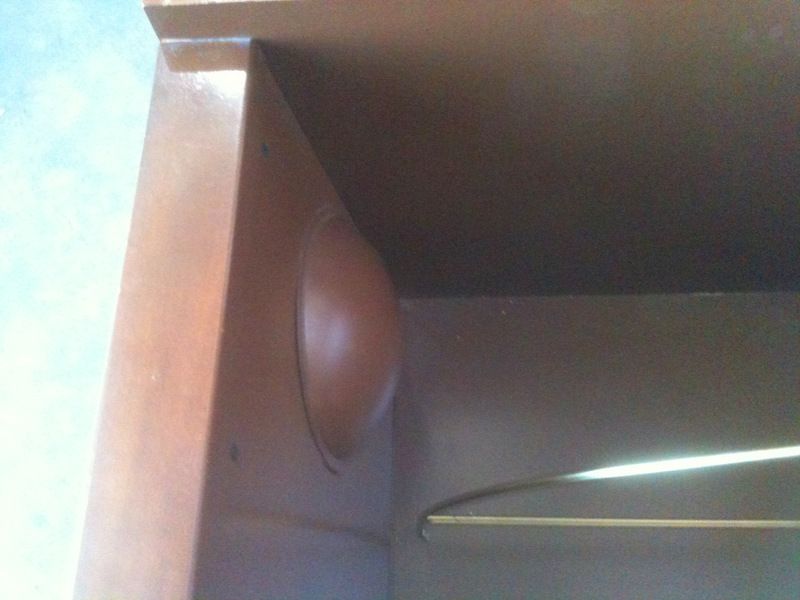 The chassis and most of the other metal parts have a light coating of yellowish corrosion that seems like it should brush off easily enough.
The Amp appears to be an AMP-175-D (could be some other number... hard to read under the corrosion) with
4 x 6v6
2 x 12AX7
1 x 5U4
All but one tube (an RCA 6v6) appears to be original to the unit.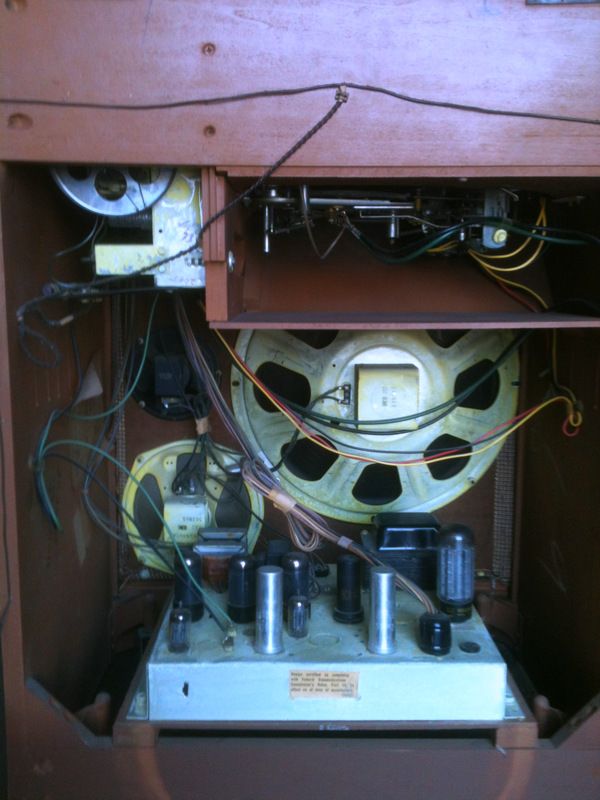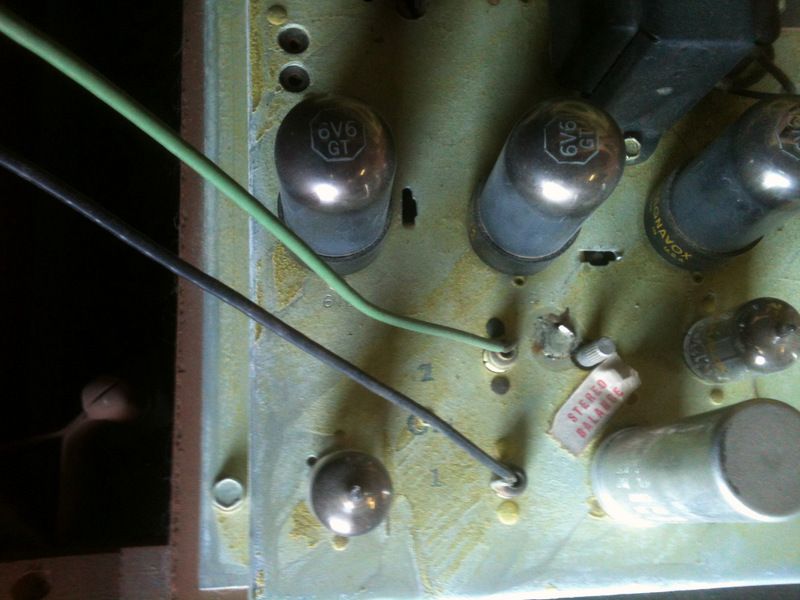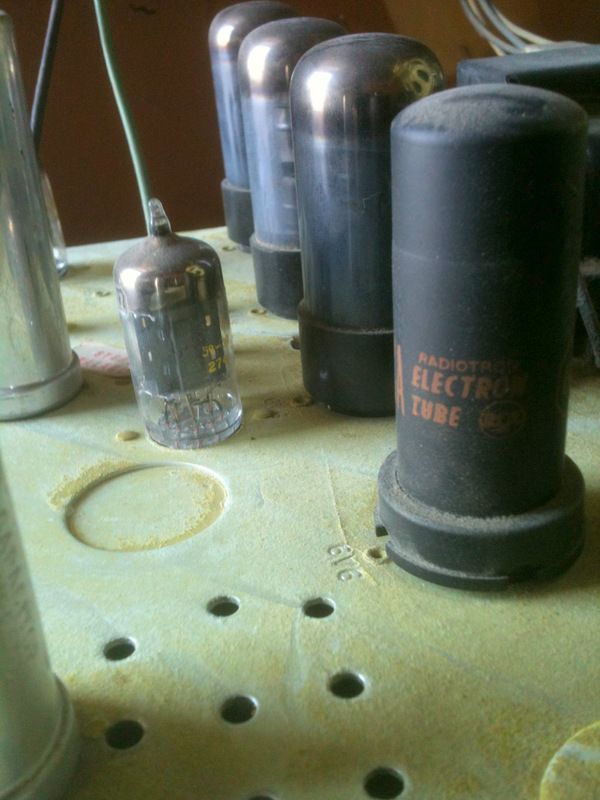 The hand written numbers on the AM/FM tuner chassis look to be
2005
152 D (not sure on this)
86
239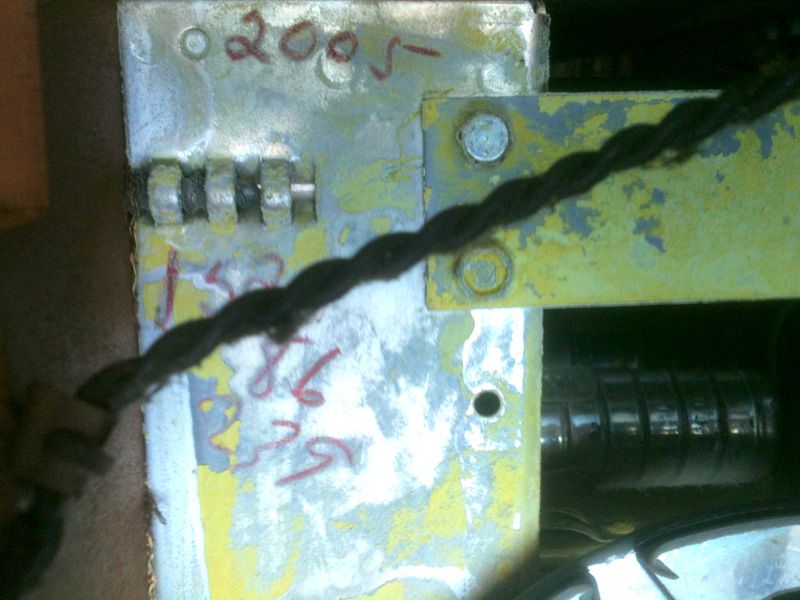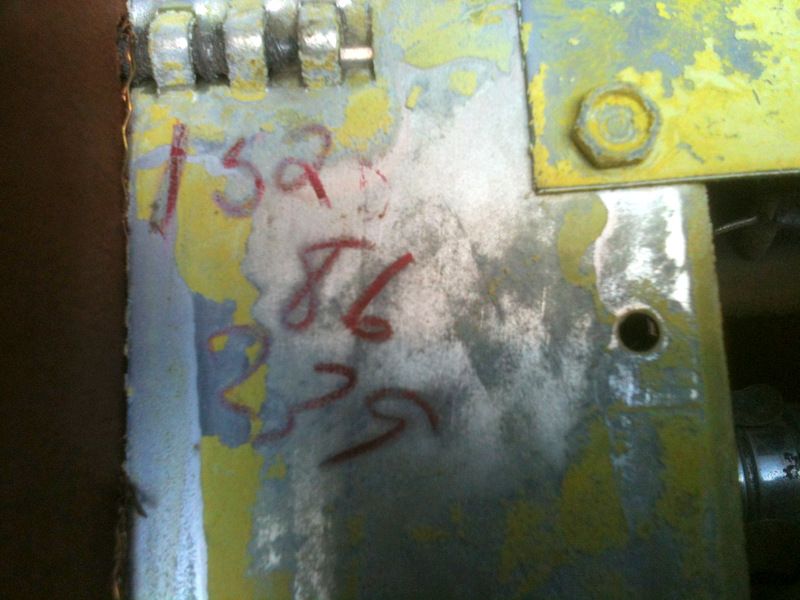 The turntable spins freely and there is a needle installed but it will undoubtedly need to be cleaned and lubed.
The AM/FM radio face-plate shows some wea,r and the tuning dial is frozen (same thing on my 67 console
) but I have no doubt that I can get it freed up and working correctly when I have it out to replace the caps.
That's all for now... If anyone knows more about this Magnavox or has the Sams for the Amp and Tuner I would appreciate hearing from you!