Bought this at a flea market (gorgeous design of dial caught my eye) yesterday thinking an enthusiast at a site like this might be interested. I am an old tools junkie and know next to nothing about old radios. I contacted the Philco Phorum last year (same user name, my real name) about how to restore a Philco Model 91B I inherited, which is where I discovered places like this. It was part of an estate sale lot with similar era stuff. The cabinet has some marks and dings, but is solid. There is a narrow strip of laminate peeling on the top at the back edge/rim. The chassis has no rust. The thing obscuring the lower half of the dial is a small piece of cardboard that seems to have slipped inside somehow - the dial is all there and in incredibly good condition. The photos are meant to show everything important, but I will gladly try to answer questions if I can, or take and post more photos if requested.
$35 (*)
EDIT: // REDUCED TO $25 //
Local pick up available at / shipping from Fair Haven, NJ 07704 (Fri - Mon), or Havre de Grace, MD 21078 (Tues - Thurs)
Pick up also available ANYWHERE along the I-95 corridor between just-north-of-Baltimore and just-south-of-NYC.
* Price is firm because this is what I paid. If I paid too much, no laughing allowed. If my price is too generous, good for my soul.
EDIT: Trynig to re-coup of some of my out of pocket...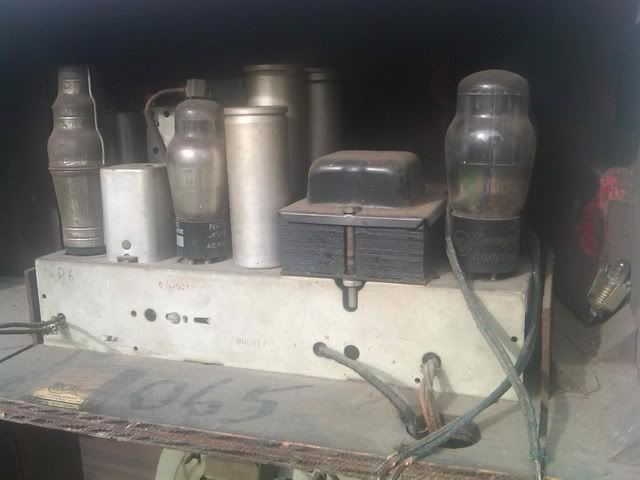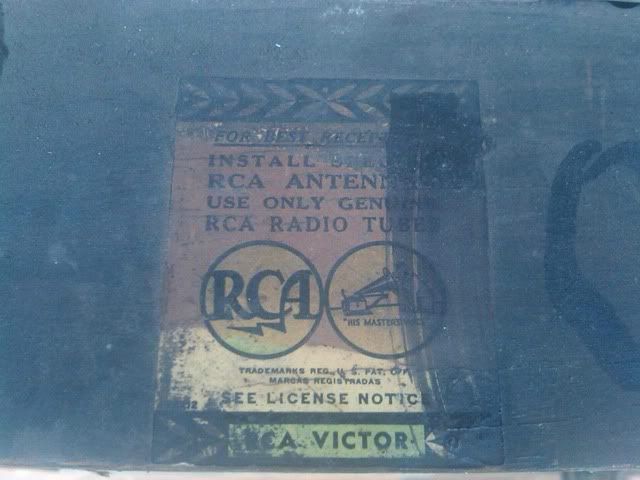 regards,
Greg