I have been having a discussion with a fellow collector about the Crosley porcelain tube socket and the U.S. patent process and how it works. Powel Crosley first started advertising his new porcelain tube socket in a July 1921 QST advertisement shown below. All of the Crosley porcelain tube sockets I own, whether brown or white in radios or not, seem to have patent pending molded on the top of the socket. The question is about the patent process and how it works and what patent pending means in this case. If the patent wasn't filed until Dec. 7th, 1921 does that mean all of the sockets with patent pending on them were produced after that date? Or did the patent process actually start in May or June when the socket was actually designed? It is interesting to note that the porcelain socket was no longer used by the time the patent was actually granted.
Thanks for your help.
Alan Larsen
July 1921 QST Crosley advertisement.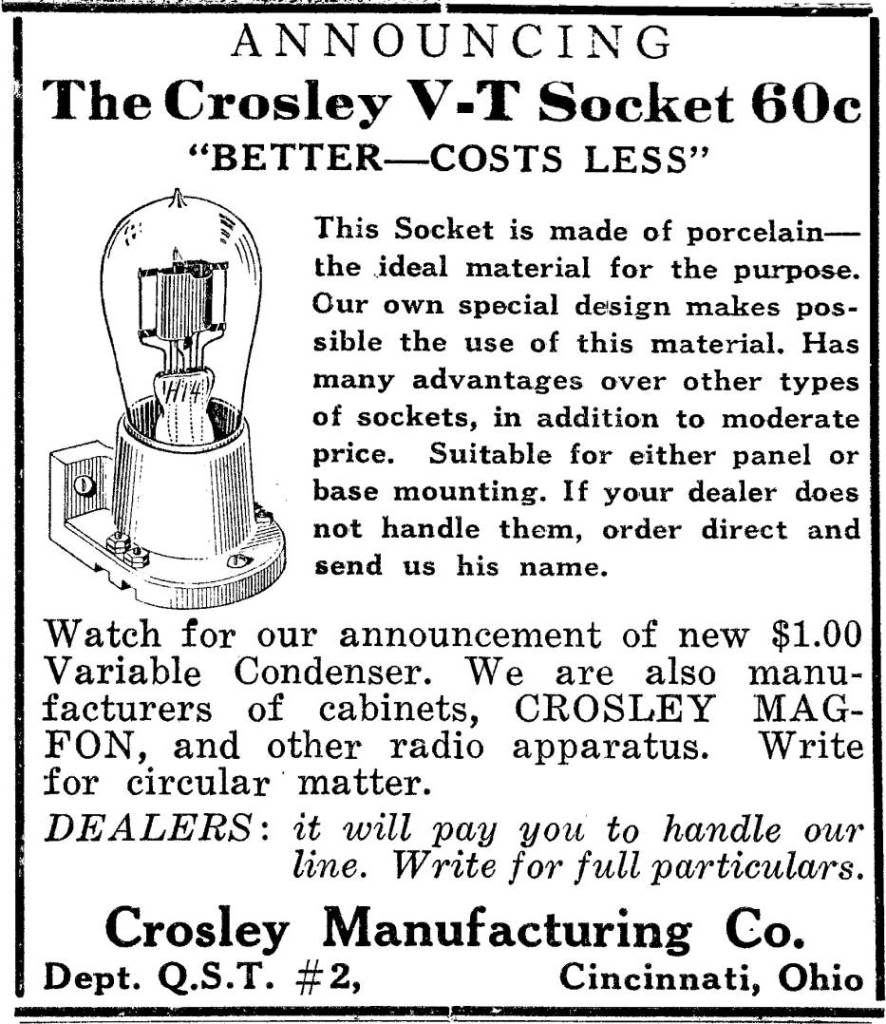 Patent application showing that the patent was filed Dec. 7th, 1921 and granted Dec. 14th, 1926