I came up with a repair for the busted c-clip bandswitch issue on these radios.
I found that by using a 1/4" square stock, I was able to fashion a crude, small C clamp with a set screw to hold the bandswitch and detents together. Here are a few pics and a video of how it works. It seems to be fine and is working great.
Here is the top view showing the setscrew
Here it is rotated 180 degress showing the open side of the c clamp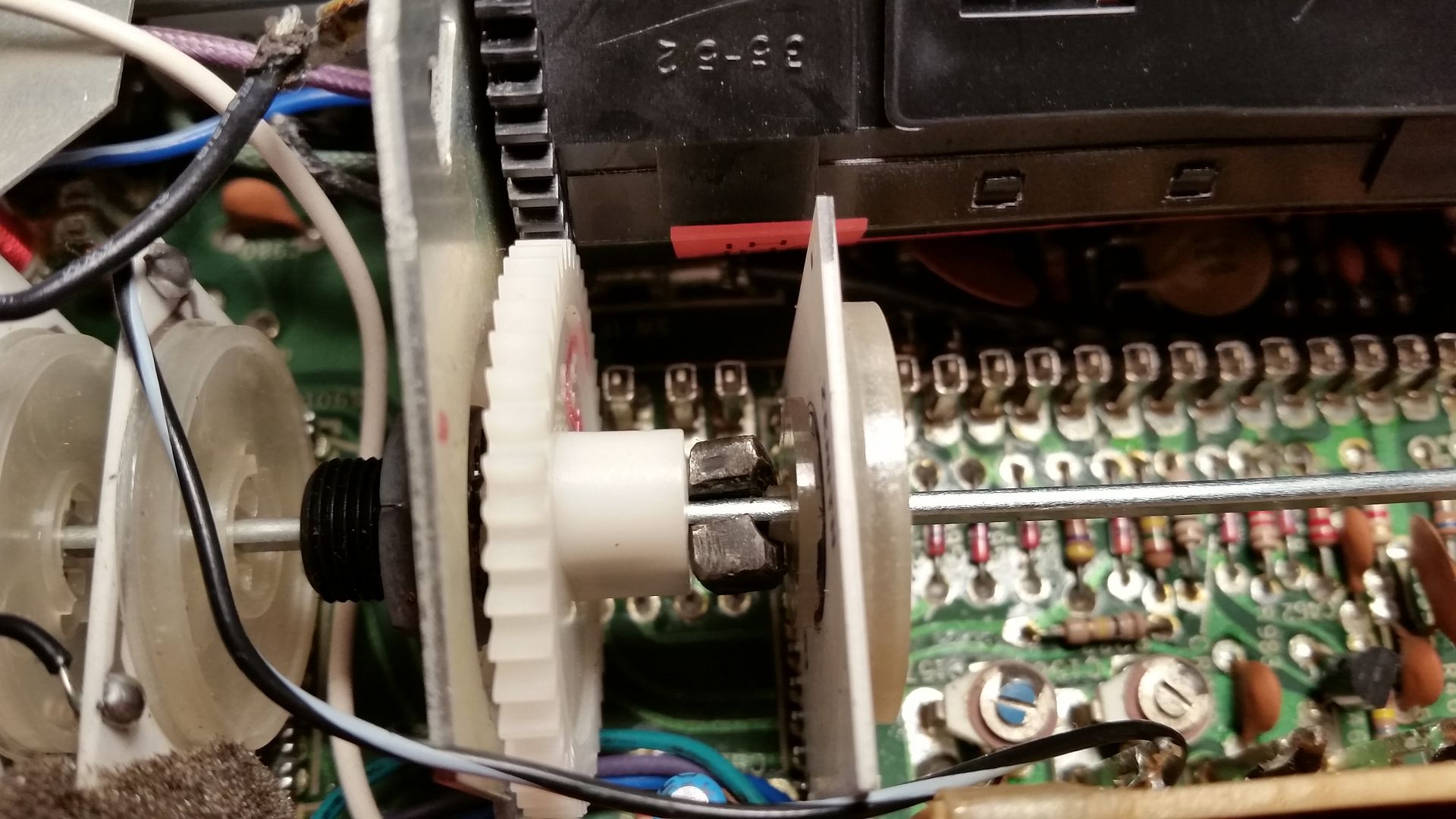 And the back of the "C"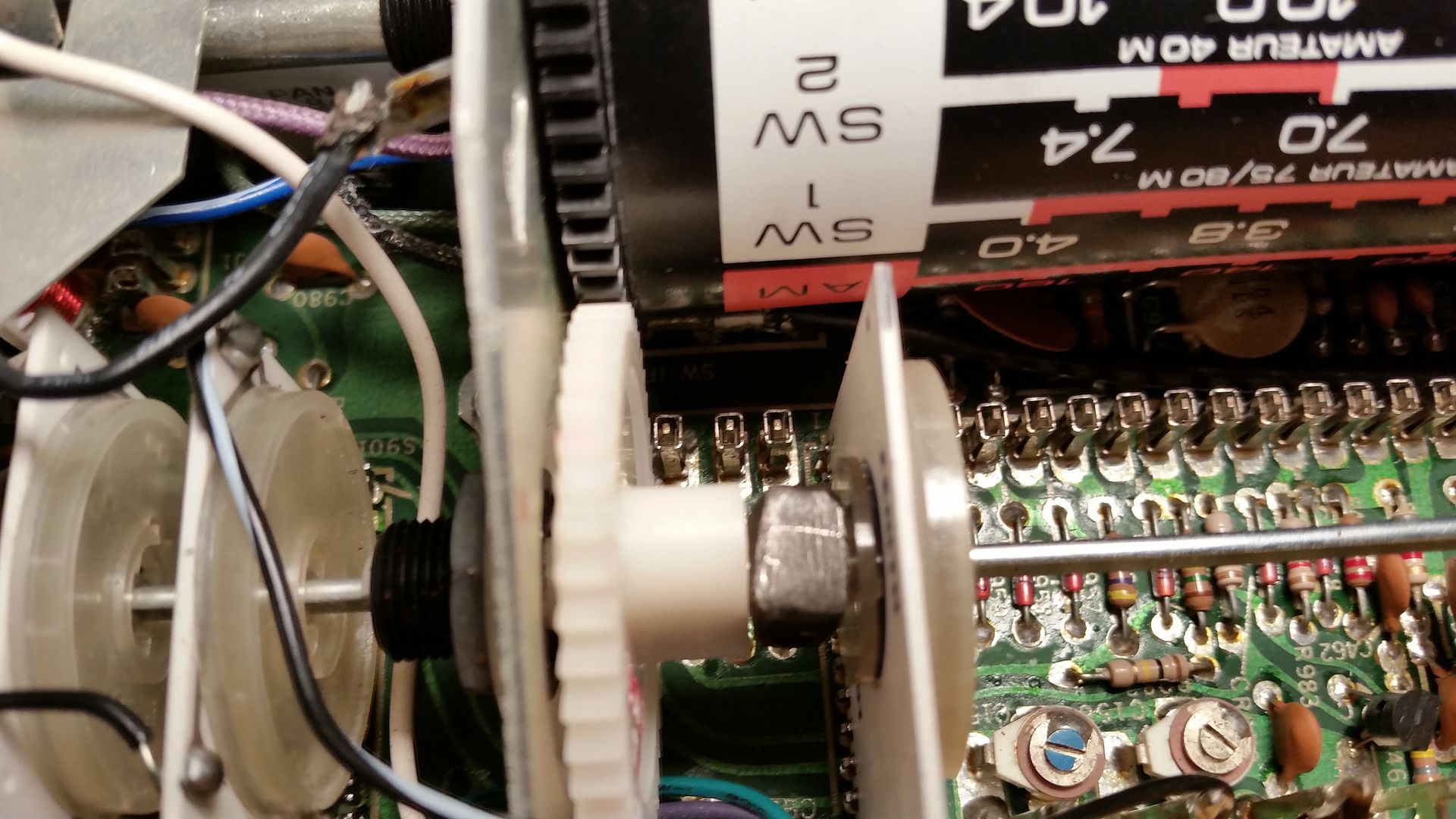 Here is a quick video of it in action. It's been working great, the clicks work fine and I am pleased with the radio.
http://vid1223.photobucket.com/albums/dd516/echapm4/Mobile%20Uploads/20150622_182127.mp4
Well maybe the video doesn't work. I can't seem to link to it, but if you looking into my photobucket, you can view it if you want.
Hope this helps someone fix one of these radios.
Eric