I came across this puppy in a junk store in the Gold Country a week or two ago. The first thing that I noticed was that it was a "National" branded radio made by Matsushita. You all know the story behind this infamous little marketing oopsie, so I won't repeat it. Second thing I noticed was that the old 9v battery had exploded. The shop owner wanted $5. I told him I'd think about it. Well, this afternoon I went back up the hill and grabbed it.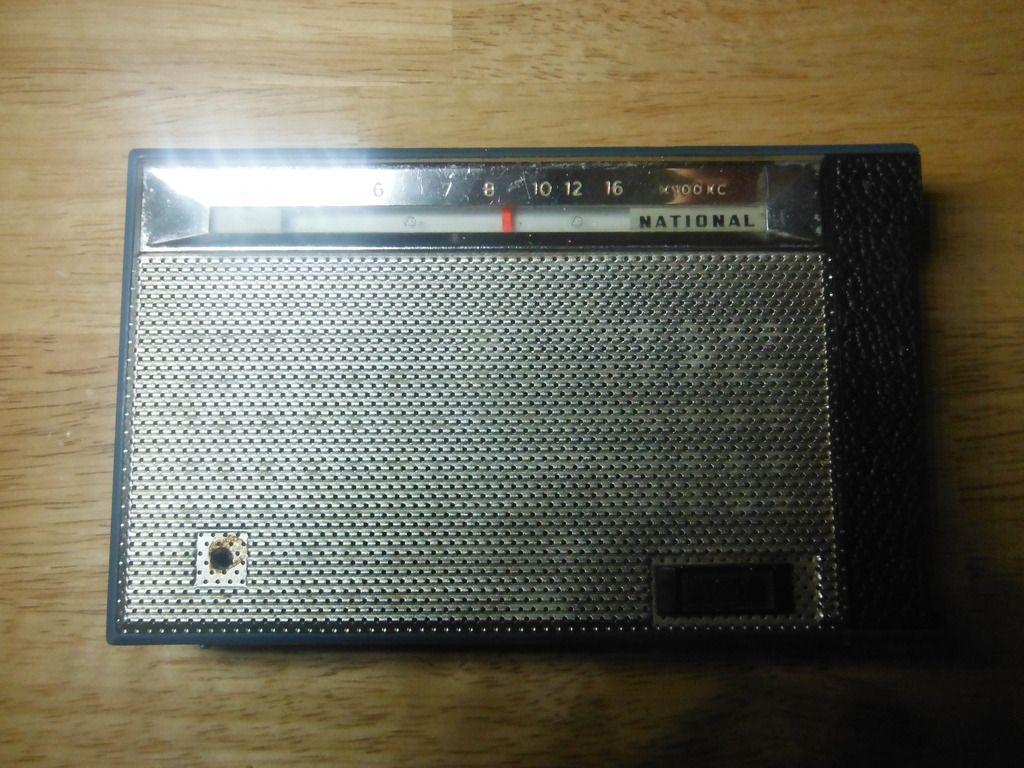 The frequency numbers are above the pointer, but the Conelrad marks are printed directly on the pointer window. That's a little unusual.
]
I can't find anything on this particular radio using Google. I think that the name "National" was only used by Matsushita for a couple years at the end of the 50s before they got their rears handed to them in court by the amateur radio manufacturer of the same name. Any ideas?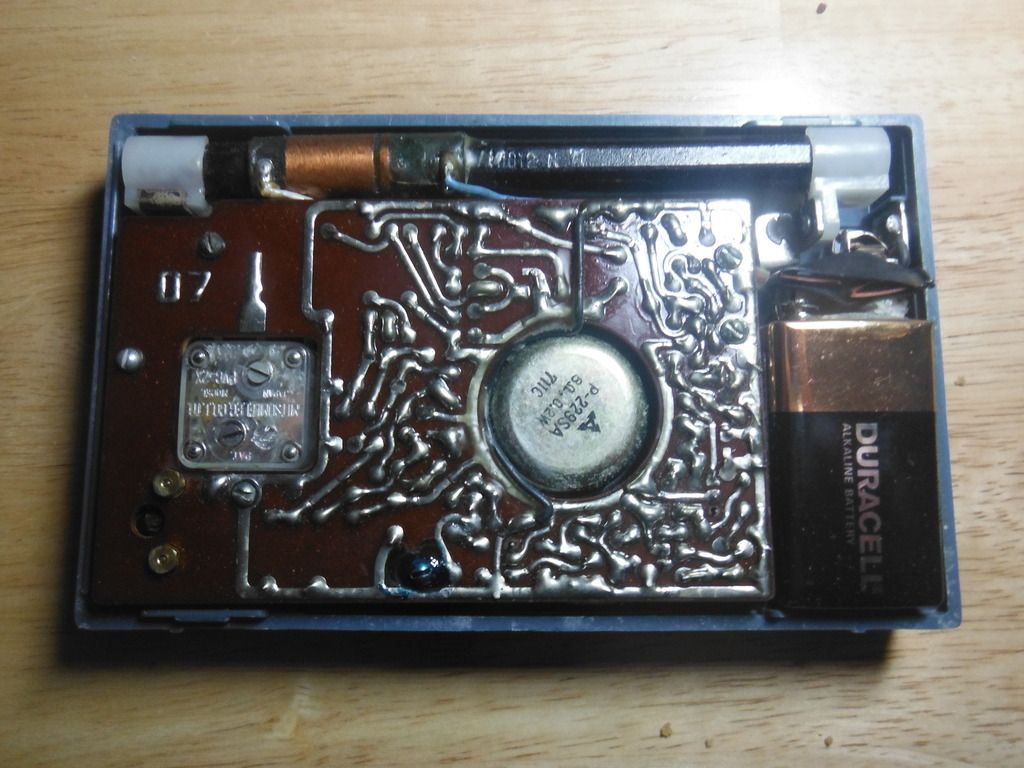 The inside. Note the battery rot and that the speaker appears to have a Mitsubishi logo on it. The inside back (not pictured) has an inspection sticker of the same type used by Matsushita into the 1970s.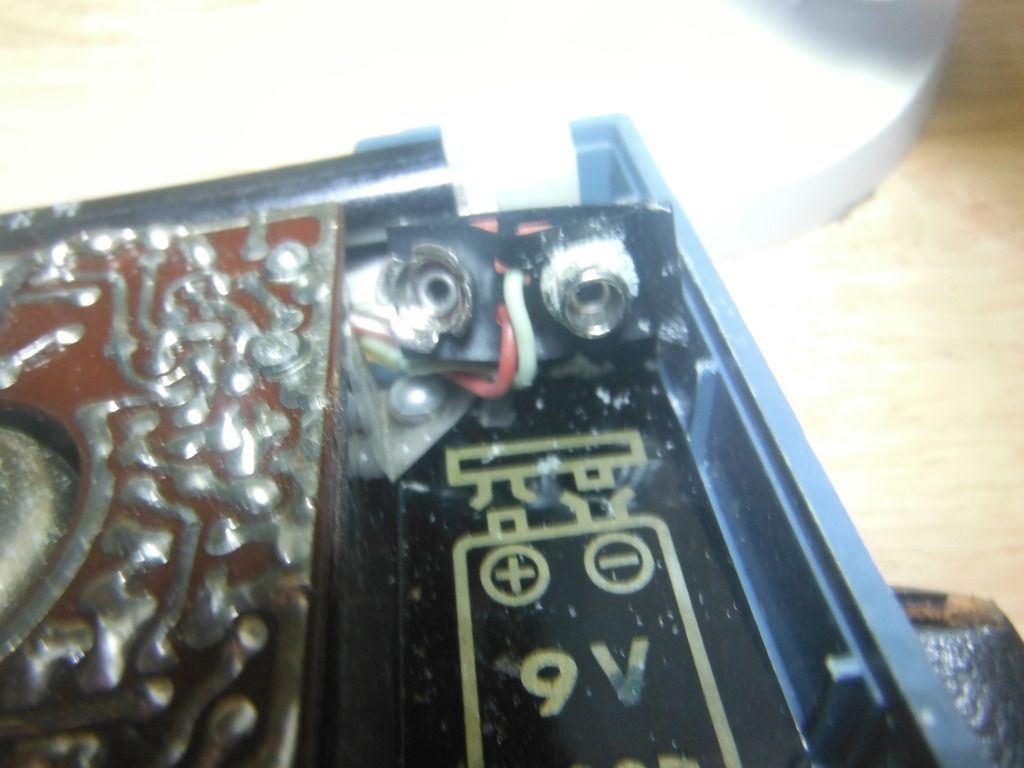 The corrosion on the clip itself doesn't seem to be too bad. I wonder if I should just grab a piece of sandpaper. I was ready to replace the entire connector, but I'm not sure it's necessary. Thoughts?
I haven't been here in a while, but I just had to post this. Also, I am headed into San Francisco tomorrow to take a look at a prewar GE bakelite tube set. That will be posted elsewhere on the forums if I take it home.