I recently picked up this Zenith 11S474 console. I don't know much about them, I've just always wanted one for the look. I'm into vintage audio, but nothing this old yet. The cabinet is cleaning up nicely with Howard's products. But there's some problems I need some help with.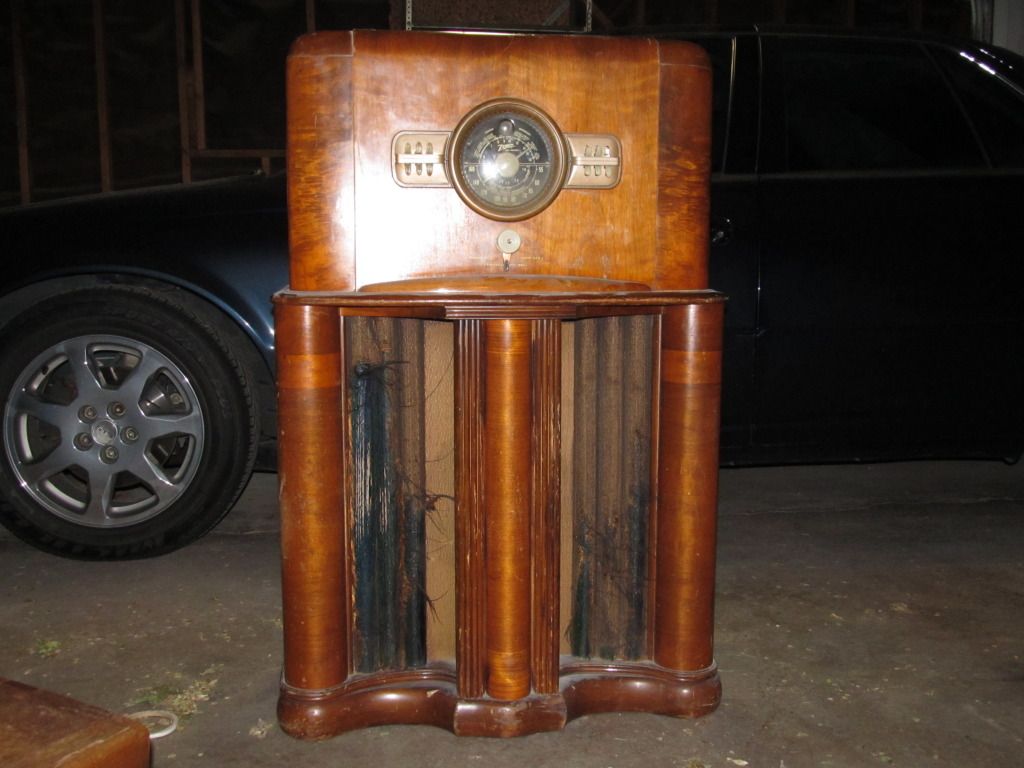 It's missing the Wavemagnet antenna, I've located a few of those on Ebay. Did Zenith use the same Wavemagnet on different models in 1940? I just want to have it look as authentic as possible. Also notice that someone hacked a different speaker in, so I've been told. I can't really see any major modifications to the amp section, from a quick look. What other models shared the original field coil speaker, I'd really like to put that right. I was told that this console still works, so hopefully the restoration is fairly easy.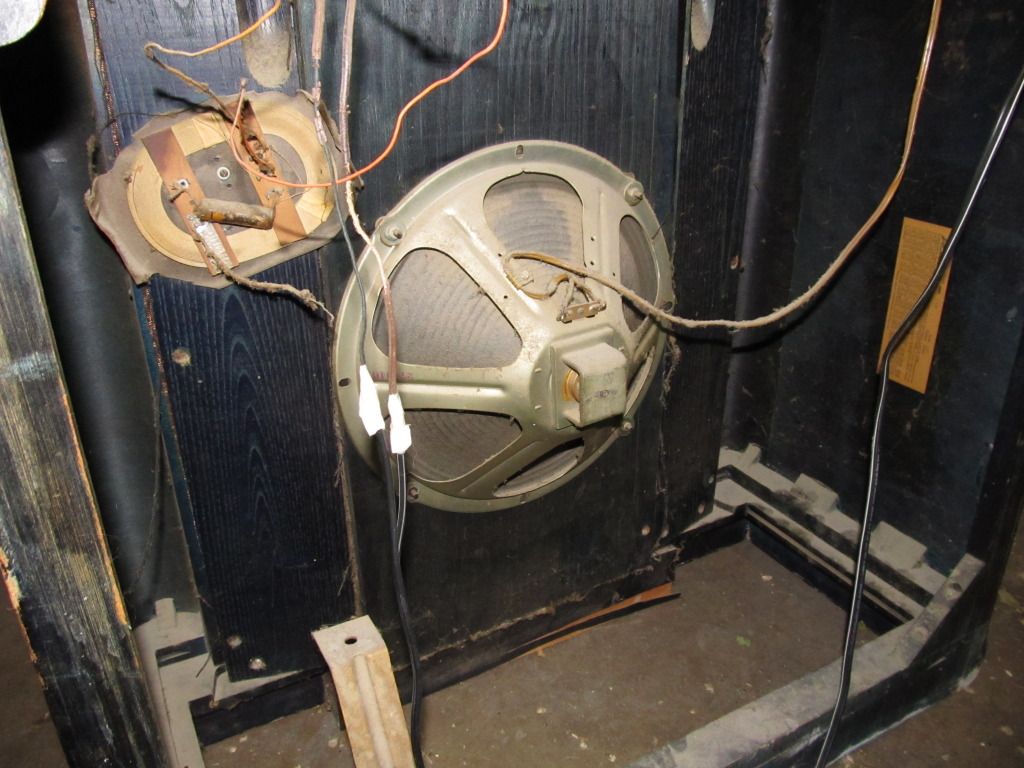 It's missing one pushbutton for the tuning. Are they still available as a repro? And something doesn't look right with the selector/volume knob. What do I need to get that right?