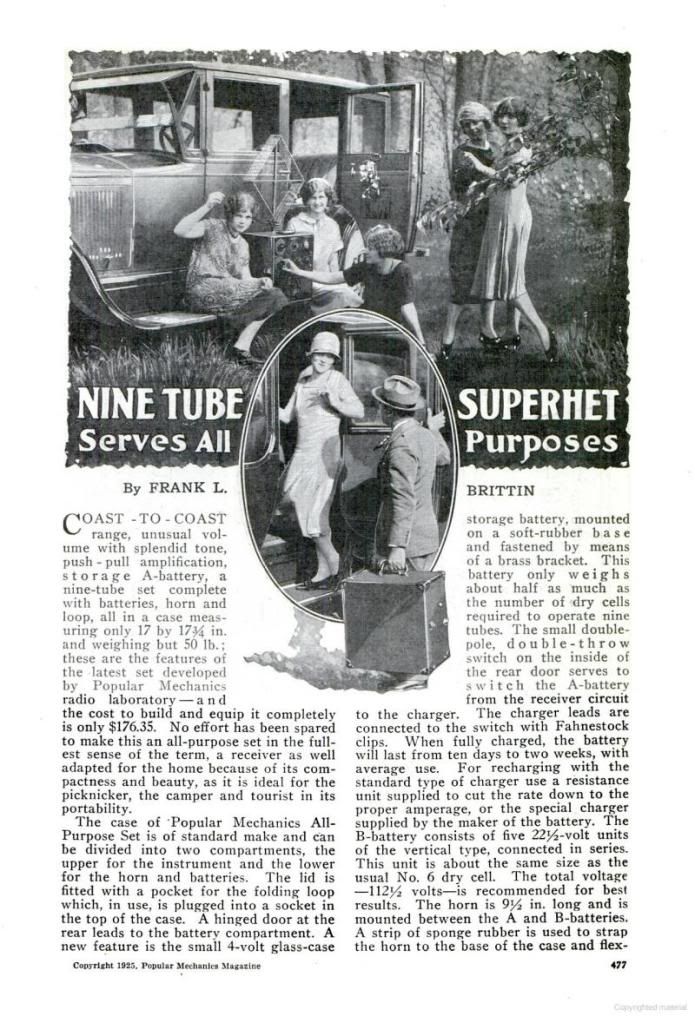 After we get done redoing the house, I'm really tempted to build this set. Nine tube superhet a la Popular Mechanics, September 1925.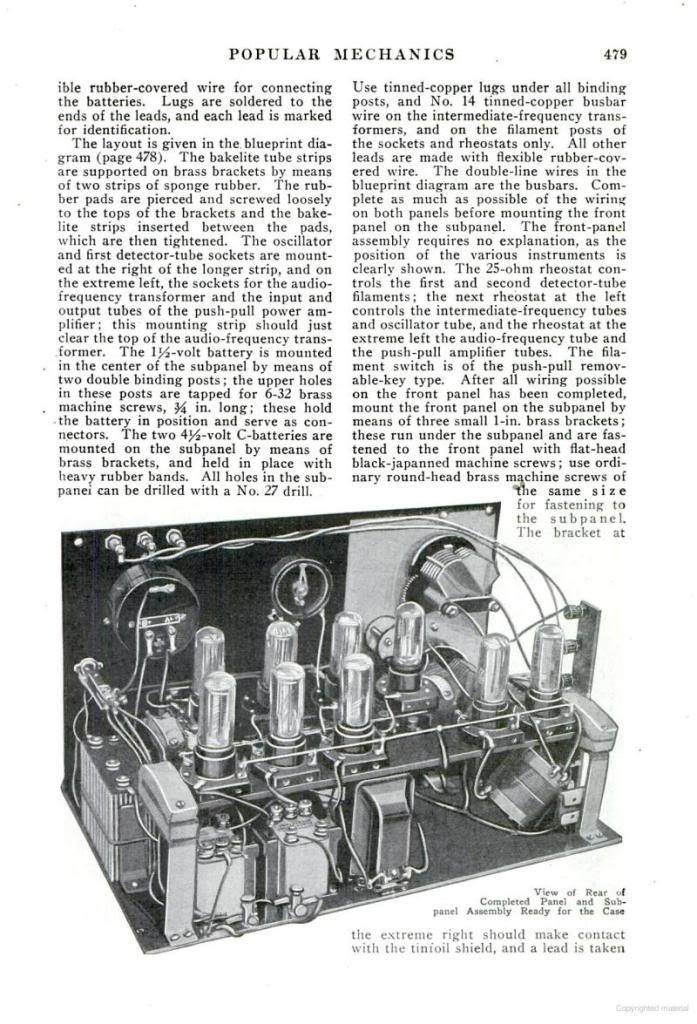 \
I have access to the IF tranformers, the meter, the tuning caps. Audio transformers are elusive, unless someone can help.
Problem I'm coming across is finding a speaker and the loop. Loop is a foldable Mathiesen job. The speaker is a Clarion Number 21. Also need to find the little tuning cap, it's a Chelton 855. The transformers are Thordarson, no model given, and the AF transformer is a General radio 285.
What are the chances I might be able to find them? Everything else I may be able to account for. Oh, and I'll build the batteries...
Bill