Thanks Phil for greeting me in another thread. Unfortunately I was practicing my necromancy and thought I would add to a 2 year old thread. That said, lets start fresh...
Again, I have been looking for an old cathedral style radio to do some work on. However I don't want to do anything drastic to a chasis until I know that it is not repairable.
I have came across and purchased a model 2171 SuperHetrodyne Grimes Batteryless Phonola Radio. I have no idea if there is another popular name for that radio, but its what is transcribed on the working of the electronics. I am new at this obviously and appreciate any and all words of wisdom. The radio when powered has a very quiet hiss and all but one tube heats up or lights.
I took Phil's advice and looked at the tubes on the radio. (7 in total)
All Westinghouse RADIOTRON or RADIOTUBE:
[*]5 Prong Socket 35 (Thermionics Ltd)
[*]5 Prong Socket 24A (Thermionics Ltd) - two
[*]5 Prong Socket 235-A
[*]5 Prong Socket 27 c2R
[*]5 Prong Socket 47 2B (This tube has broken elements)
[*]4 Prong Socket 80
I have some images to share: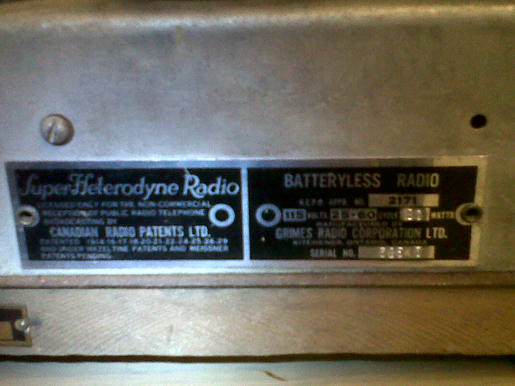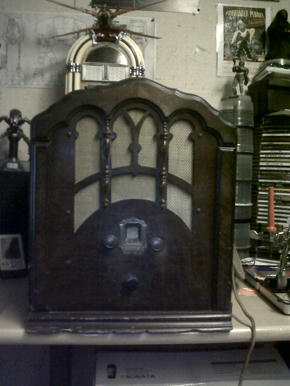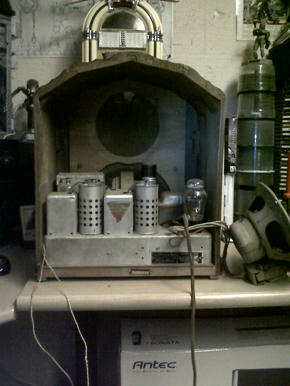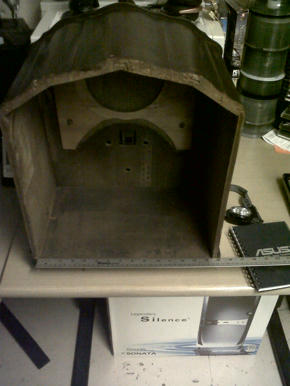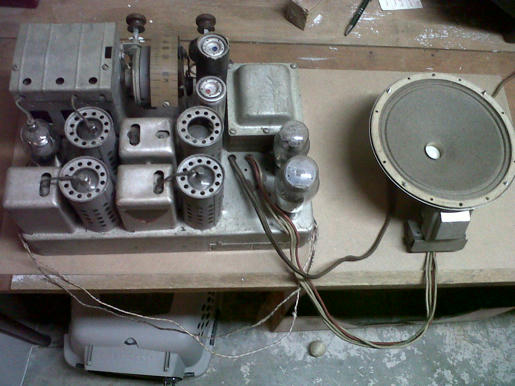 This is the tube I need to replace...