I hit the $250 BIN button today and am working on shipping issues to get it here.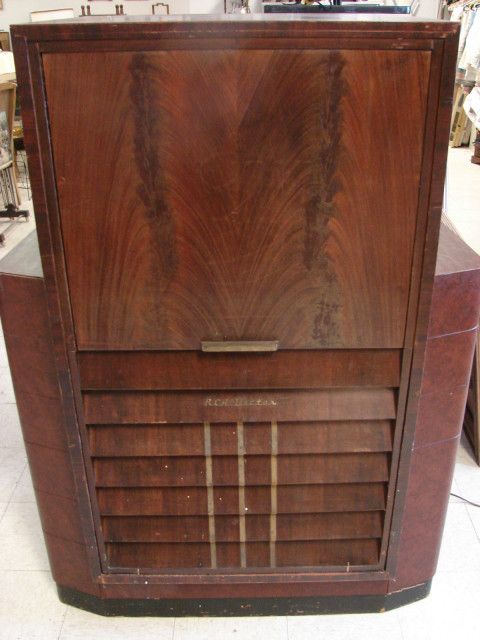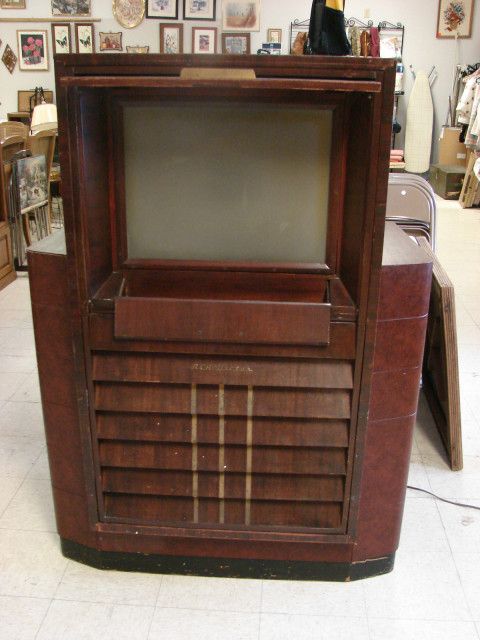 Note the lit tubes-I hope no damage was done when they plugged this in.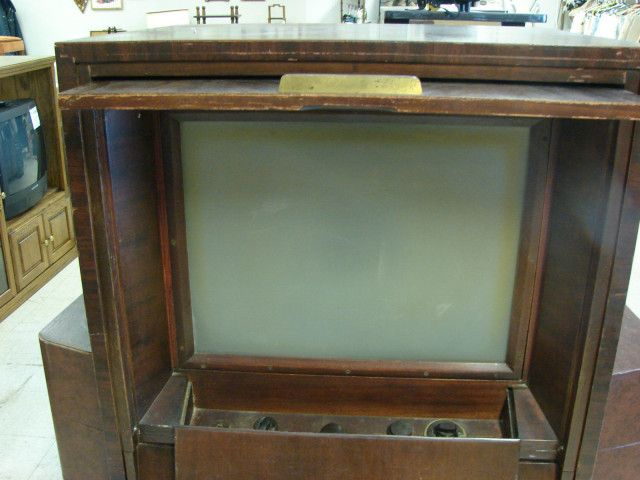 I got interested in these circa 1948 RCA projection TV's after I acquired an RCA Berkshire Regency last year AND
after reading the very detailed and informative restoration threads here by forum members on similar RCA's.
I got a bunch of spare parts for the TV system with my Berkshire and I want to get more involved in cabinet restorations.
Flaws I see are the missing back metal mesh grill and a missing knob so far. (Anyone with a correct knob PM me BTW)
Ya just have to love the veneers used by RCA back then and once I confirmed the Naugahyde used on the sides was correct
and original on this one, I made up my mind to get this one. It seems there were about 2000 or so of these sold over a 2 year
period and these were mostly for "clubs" as compared to the other models meant for private home owner usage.
Original sales price was somewhere around $1250 as compared to my Berkshire's price of $3250.