I put this thing together a while ago, using a bunch of leftover parts that I nad accumulated. The acoustic sustem is from an HMV model 32 open horn machine (1927-1939), a machine designed to play electric records.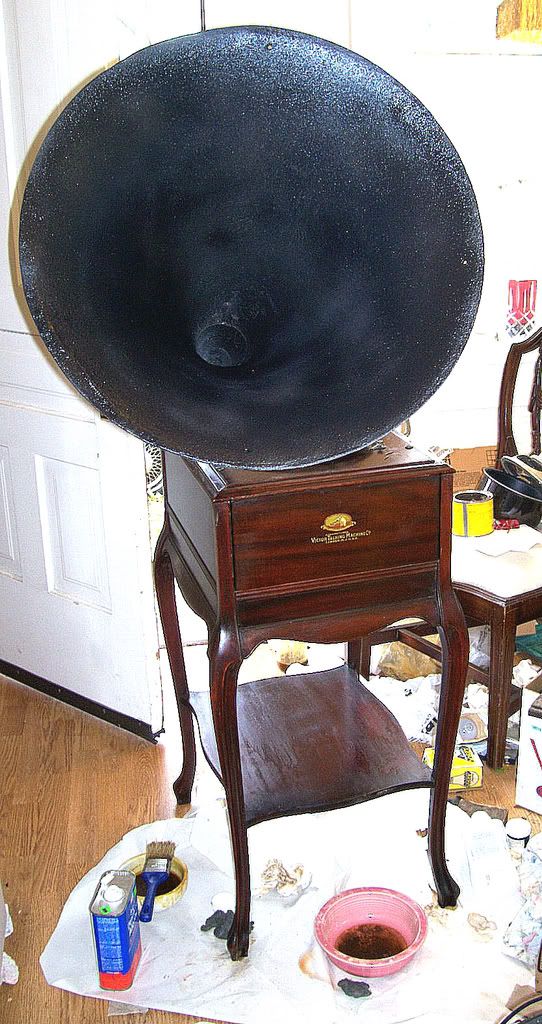 The cabinet, of course, is from an early Victrola X. When I purchased it, the cabinet was missing all operating parts, both horn doors, the horn, and the lid.
I cut the height of the motor compartment down to just allow for the motor (a four-spring Victrola unit) to clear, made a new front panel out of a record door from a Victrola XI, and made a new motor board form the record door of an Edison Diamond Disc.
The horn is made from a broken Western Electric 5A exponential loudspeaker horn, and the reproducer is an english Meltrope unit, which is more or less rhe poor man's EMG.
The reproduction os all that one could wish, full, and more forward than my credenza, with a sparkle which approches that of my Victrola 8-35.
A friend who is a record collector and dealer sow this machine some time ago, and offered a very genberous trade for it, a which included a Radiola 67 and an Edison Schubert model Edisonic.
He is very pleased with the machine, and tells me that it has sold a great meny records for him, as it's reproduction is extremely flattering.
My next construxtion project will be a bit more complicated, a pretty nearly line copy of an EMG machine, along the lines of this model, which was an HMV Lumiere machine that was converted at the EMG works in 1931: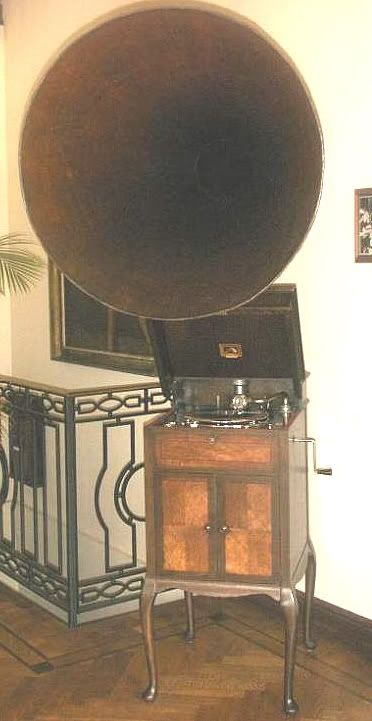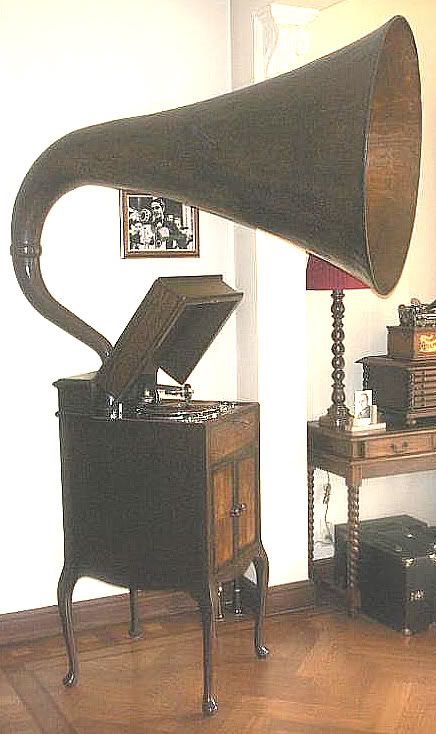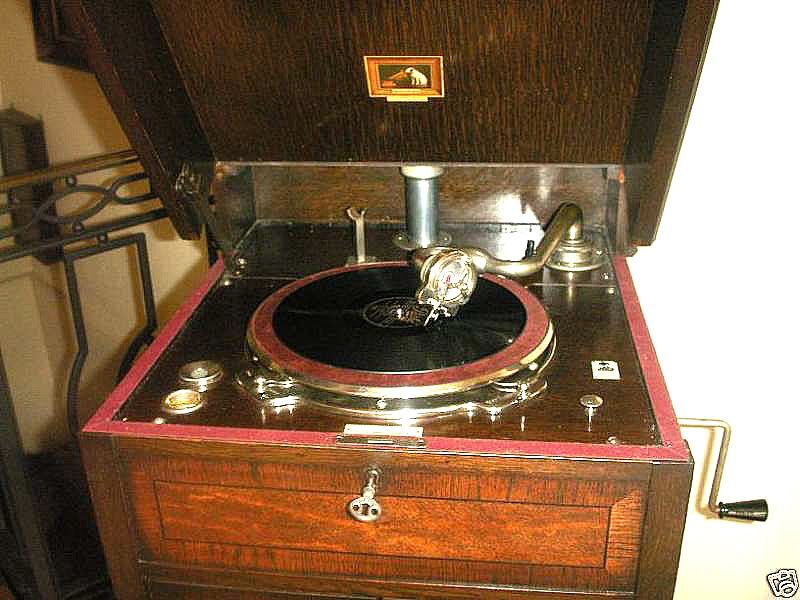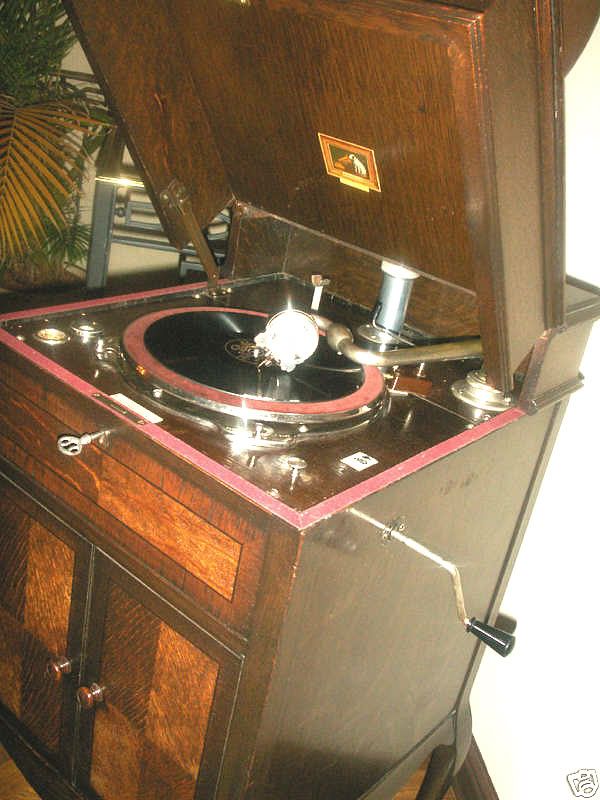 I have an appropriate cabinet (fom an old Cheney machine), and a correct tone arm and EMG Type 4 reproducer, and have built a form for the Papeir Mache horn, but am currently stumped as to how to make the horm goose-neck, which on the original machines was either cast aluminum or cast iron. Perhaps fiberglass?
Has anyone here had experience with fiberglass fabrication?