Zenith Transoceanics and clones always seem to be a popular topic of discussion but what about the European counterparts? I've collected a number of Euro tube multiband portables over the years. What I've found interesting is that many go way beyond the typical T/O tube linup, came with rechargeable batteries (accumulators) and some even have an FM band whose popularity was way ahead of the US at the time. I don't know of a single American-made multiband tube portable that has FM. Most used power transformers for mains operation and for recharging the battery.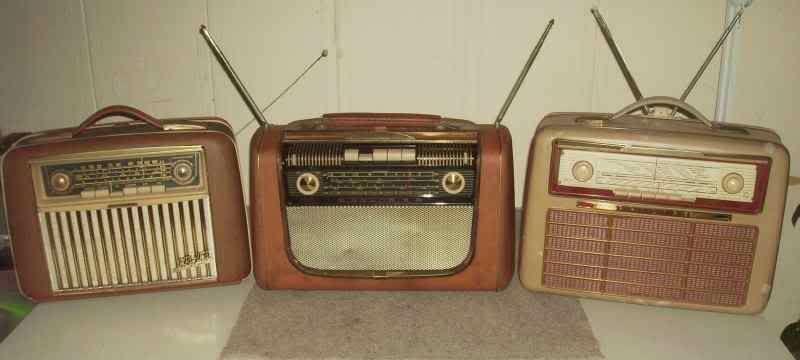 Philips L5X62AB
- This radio was made for the European market because it's FM band only reaches 100 mhz. It has 10 tubes including push-pull audio and a little tuning eye tube located in the small window on the right under the dial. I found it piled in a barrel full of radios marked "Make Offer" at an outdoor flea market. Since it had plenty of battle scars, I offered $5.00 which the seller gladly took.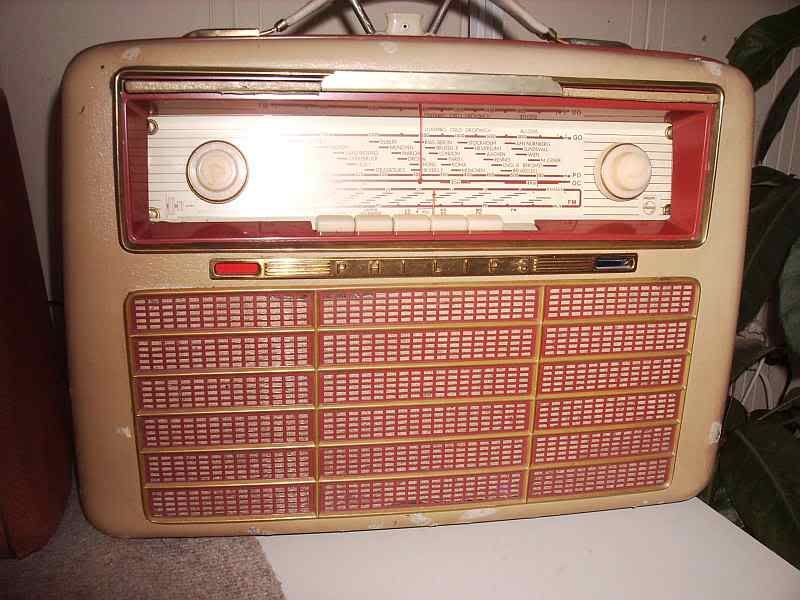 Grundig FM Concert Boy 57
- made for the US market, this radio has 8 battery tubes and one 6-volt power pentode for audio when used on AC. It has continuous SW coverage from 1.5 - 16 mHz in two bands as well as the AM and full-coverage FM bands. I found this one also at a flea market but for $10. Seller said "I don't think it works".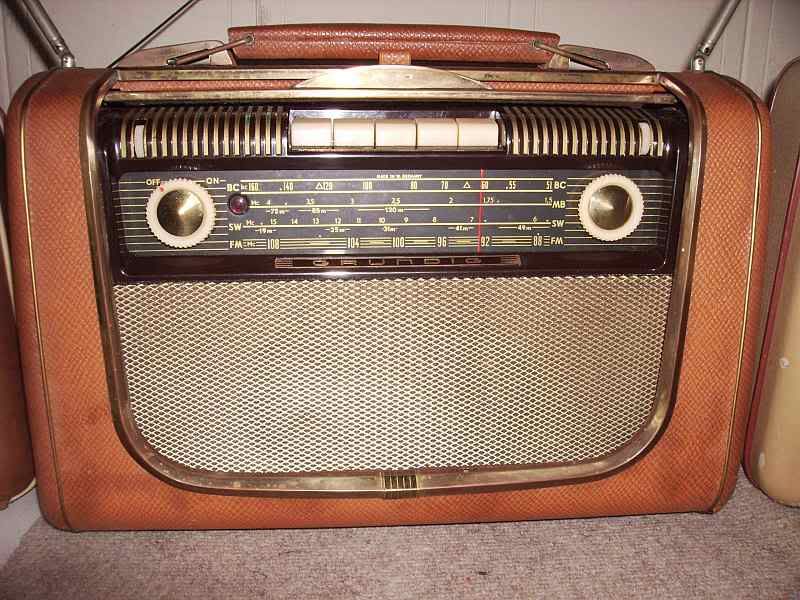 Telefunken Hi-Fi
- a lucky ebay find, this radio came with an envelope containing original instructions, service information and a shortwave guide. 8-tubes including push-pull audio using a driver transformer instead of a phase inverter. The rabbit-ear style FM antennas operate like a steel tape measure (one is broken at the moment). The audio on this set is particularly pleasing.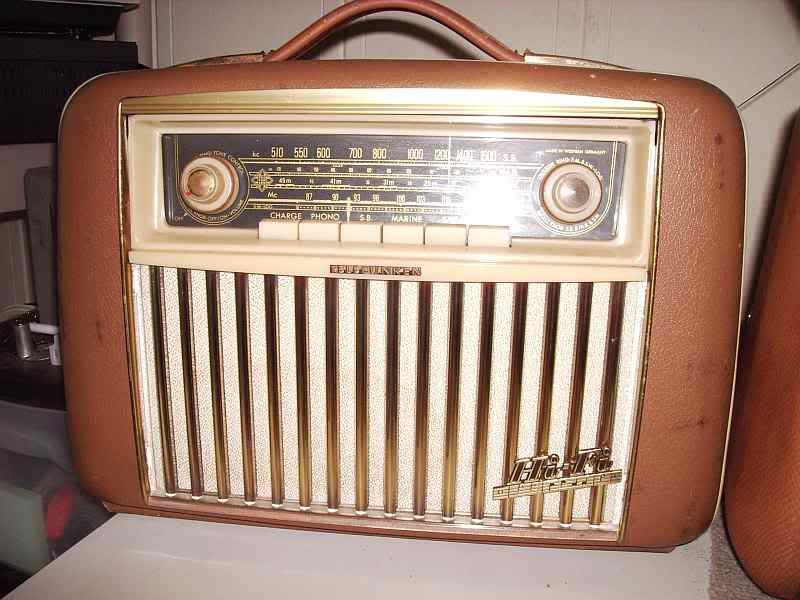 I've got a few others but without FM. What European tube portables do you have?
Dave