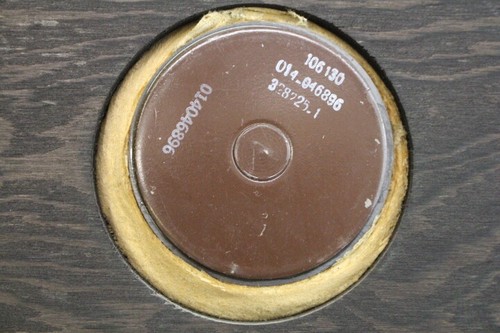 I've bought this small leslie speaker on ebay (I'm still waiting for it to arrive).
I would like to build a small class A tube amplifier to drive the speaker.
This is the code stamped on the back of the speaker's magnet.
Can anyone help me to figure it out?