This radio has been in my collection for over 15 years. It is exactly as I purchased it from a collector in Chicago. They claimed that it was restored, but since I have never pulled the chassis, I can not verify to what extent.
I did power it up recently, listened to a local AM radio station using a short wire antenna. You can see a short video on Youtube. I also took several photos.
See
http://www.oldradios.com/forsale/Midwest1935D16/index.htm
for more detailed photos and link to the video.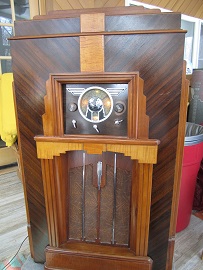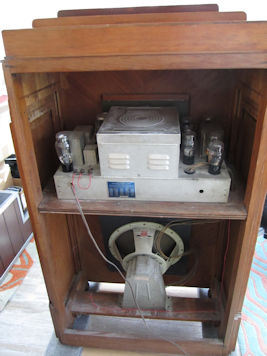 This item is HEAVY and is Pick-Up ONLY. This is offered as a Cash and Carry only deal. (NO SHIPPING!)
I have reduced the price to $1800.00 for ARF members until the end of this month (June 2019).
The radio is located in York, Maine. It is a great time for a road trip!
Thanks for looking!
George