Centralab PEC (packaged electronic circuit) couplate PC-165 has all the same values as PC-160
It was "special construction to reduce stray capacities".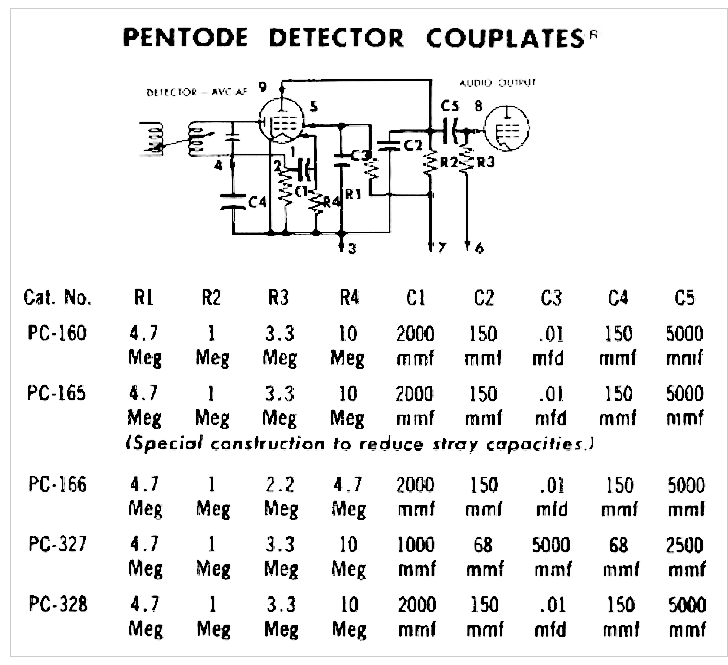 ------------
The Photofact for your radio Set-225 Folder-12 can be downloaded from radiomuseum.org
→
https://www.radiomuseum.org/r/jewelradio_5310.html
(In the right-hand scrolling window) Pages two, three, four and five descending are Sams.
Downloading from radiomuseum.org (non members).
Click a schematic page from the right-hand scrolling window, then again in the main center window.
Each page will be emailed to you immediately. You can only download three pages a day + up to a maximum of ten every 30 days.
If you experience any downloading difficulties... see this→
viewtopic.php?p=2571007#p2570117
pdf attachments are not visible in junk email folders.
✴
pictorial - how-to→
http://a4.pbase.com/o10/56/215056/1/166 ... titled.png
Greg.