I have been spending a lot of my time playing the autoharp...I *really* love being able to play music and every day, with more practice, I am getting better and better...it is a blast!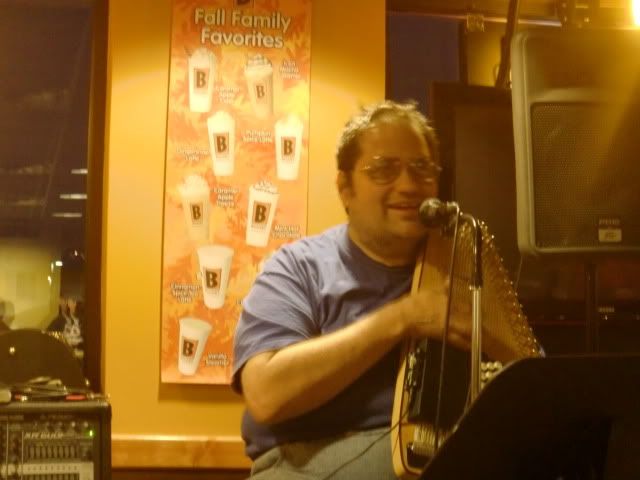 The Thursday before Labor Day, I was asked by an aquaintenance if I could watch her dogs for the holiday. At my house, but they're small dogs, they can live in the carriers. She had an opportunity to take a sailboat trip and this was probably going to be her last chance this year...
Well, I'm not really a "dog person" but, sure, I can take care of them for a few days. So she brought them over late Thursday night, gave me some food, some dishes, and I realized I was going to be taking care of four strange dogs...Blondy, a Papillon:
And three Chinese Crested...
Ponee
Harley
and Freckles
I want to point out that although these last three may look abused and / or sick, they are not! They are healthy and in good shape. At first I thought "What did she do with these poor dogs!?" but that is what they are supposed to look like. As I've since found out, there are two types of the Chinese Crested, and they are the "hairless" variety.
All VERY active dogs!!
But there was one very odd occurance. Usually all four were in their carriers; I would let Blondy and Ponee out together, put them back and let Harley and Freckles out. (these dogs could use litterboxes, believe it or not!). Usually they weren't too wild, but about 1 pm or so on Monday they started getting very restless. Around 6-7 pm they (all four) started barking uncontrolably...I tried to calm them down, "Mama will be coming soon to bring you home"...bark, bark, whine, they were driving me nuts! I never got undressed, I kept waiting for the call...it never came. Tuesday morning I had to leave for work but I knew Mary Jane could handle it...
She called me about 10:30 am Tuesday at work, in tears - the OPP (Ontario Provincial Police) had just called her - Teresa had been killed as a result of a boating accident. The police found Mary Jane's number on Teresa's cell phone and they were looking for next of kin (we are not, and we don't even know her family).
I got home from work and went downstairs. The dogs were unusually quiet. I opened all four of their carriers, but none of them ventured out...on my knees, crying, I told them, "Mama won't be coming back, she died." Blondy ventured out of his carrier first, laid down in front of me and rolled over on his back. I petted his belly, then the others came out. By the next day they showed me that I had a real problem on my hands. I couldn't control them...and what about family, there must be SOME family members that want them...
Video of the dogs
It turns out the closest next-of-kin they could find was a nephew...I'll spare you the big details, but he had the OPP / Coast Guard & Coroner's report. They had a total crew of six plus the skipper. The other five were members of the skipper's family. They were on their way back home, the boat got hit by a huge wave. Before he could turn it around, it got hit by another wave and it capsized. This was about 1 pm. Everyone was wearing lifejackets, the skipper and five crew members were in the water but managed to hang onto the mast. Teresa was in the water. People in a nearby boat called the coast guard and attempted to help; someone on a jet ski tried to get her but was unable to do so. The Coast Guard was there within five minutes, they got everyone out of the water and into waiting ambulances. All seven people were rushed to the hospital and treated for hypothermia. The skipper and five crew were treated and released. However, Teresa never quite made it and around 6:30 pm on Labor day, she passed away from a heart attack.
I am not going to say anything that could be interpreted as a religious discussion, these are the facts as I know them, you draw your own conclusions.
Among the last words I said to Teresa was that "I would take care of them to the best of my ability". Even though I am not really a dog lover and I did not particularly want to take care of them in the first place, I am a man of my word. The Chinese Crested are a rare breed and have special needs. I am friends with people in different rescues; but through a Chinese Crested rescue group in Hudson, FL I was able to connect with a Michigan group
http://www.nakedK9rescue.com
...now Ponee, Harley and Freckles are in good hands...and as for Blondy...I've decided to give him a forever home.
So it's a happy ending to a sad story...