If you are running an ad or script blocker... disable it.
or specifically... allow
gstatic.com
to see the
I'm not a robot
box from recaptha.
Once you complete the
I'm not a robot
task, click the now activated
Request for a document
radio button.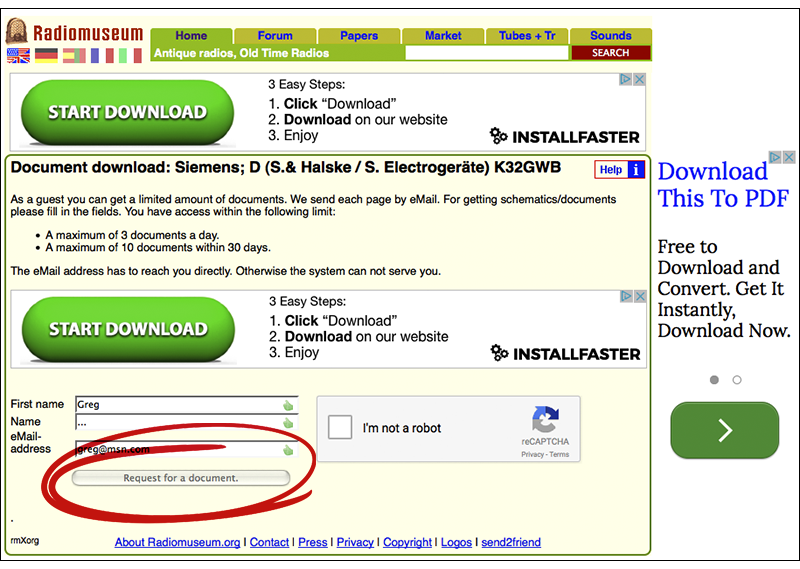 Stay away from the START DOWNLOAD buttons.
Third party ads.
The two little grey boxes in the upper right-hand corner should always alert you to the fact that these are advertisements.
Click a schematic page from the right-hand scrolling window, then again in the main center window.
Each page will be emailed to you immediately.
You can only download three pages a day + up to a maximum of ten every 30 days.
pdf attachments are not visible in junk email folders.
Greg.