In my Hallicrafters T-54 chassis, someone scavenged the trimmers on the tuner. In the schematic, there doesn't seem to be capacitance values listed. The parts list just has the Hallicrafters part numbers. Some of the trimmers are still there. I was wondering if these are usually common fixed value range and if I measure the existing ones, can I assume the missing ones would have a similar value? Ideally I would like to find a tuner with all the trimmers. Wasn't sure how stable trimmer caps are.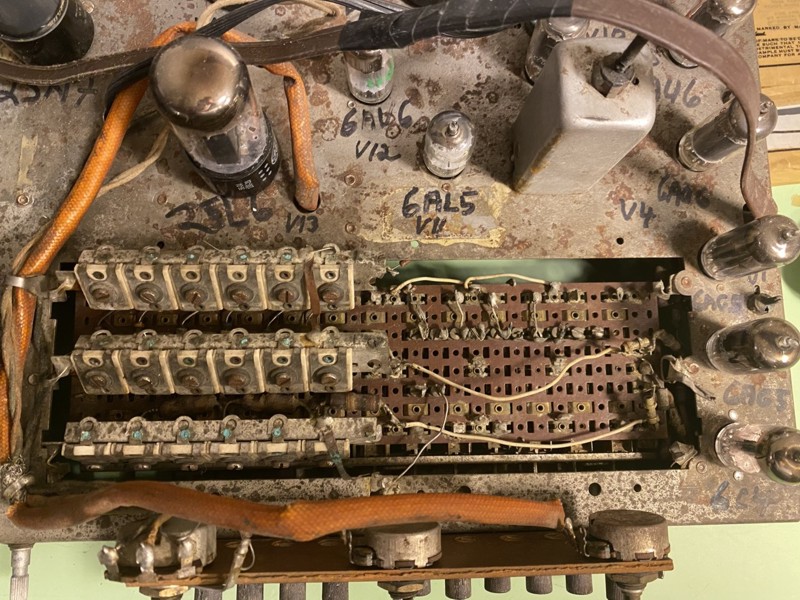 Looking at the schematic: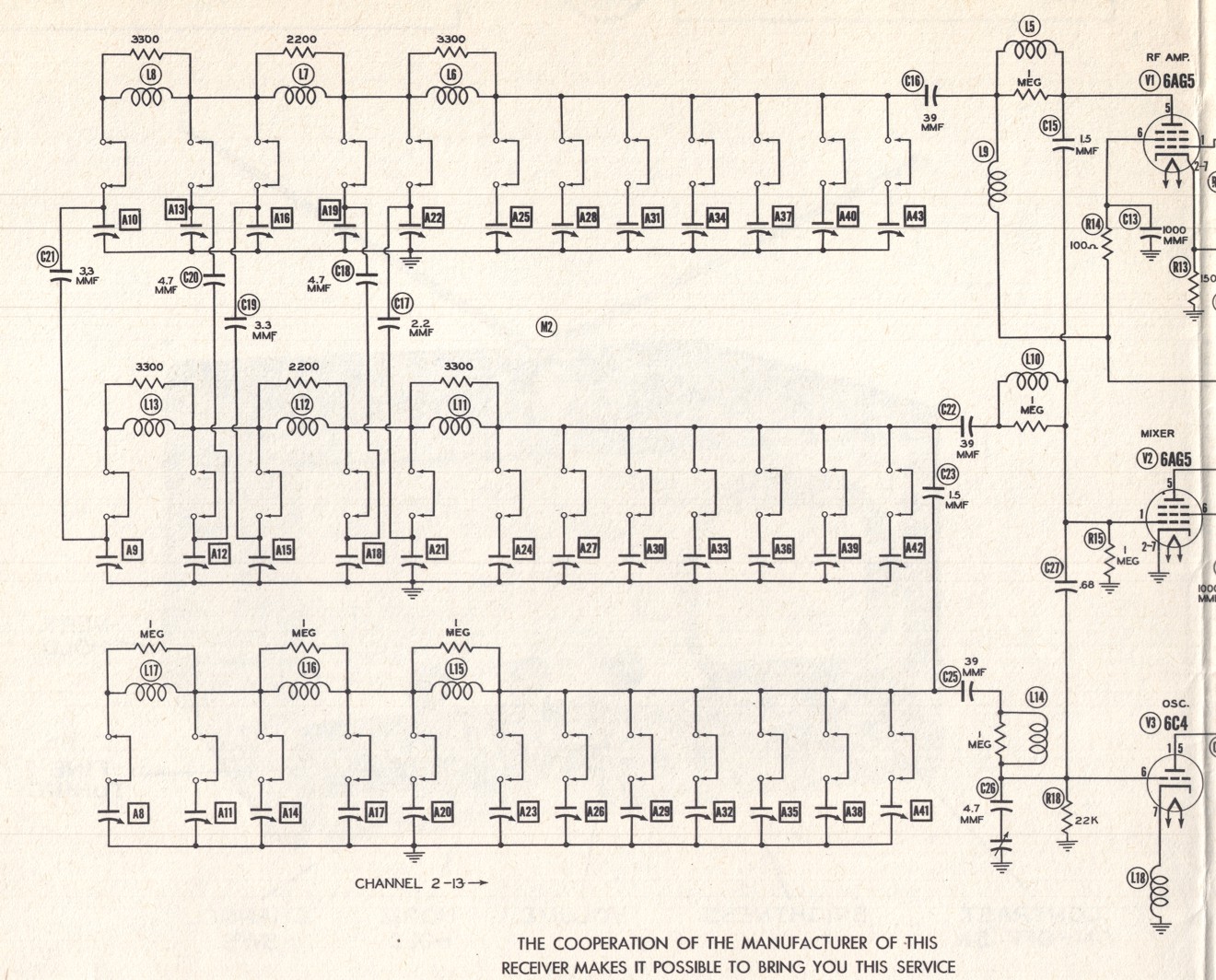 I can see how channels 2-7 are different. Not exactly sure how channels 8-13 are different. The coils/resistors are all on the low band.