Though not really a transistor collector, I thought the Sony TR-730 I found at a swap meet was cute and a fair deal @ $10. Inside the battery compartment was a label indicating that a Eveready 333 (4.5v) was used - a battery I'd never even heard of - and apparently not even made anymore. I found a few substitutes online for about $12 (or better) each - but I wanted to listen to my new radio NOW! Remembering a YouTube video I had seen, I popped open a 9v alkaline battery, took out the 6 AAAA-sized batteries inside, took 3 of them and soldered them in series with pigtails on the ends. Unlike standard batteries, the outer case is positive and the center rod is negative.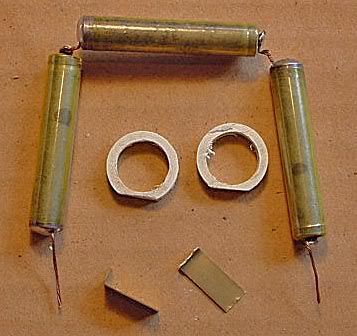 Here's the battery series, 2 pieces of 1/2" PVC pipe (1/8" thick and flatted on one side) and 2 terminals made from thin brass shim stock.
I stacked the batteries over each other - wrapping each one with a bit of electrical tape to insure insulation and to hold it all together - and soldered on the brass terminals. The PVC spacers are slipped over the terminals and the terminal lip is positioned against the flattened edge of the pipe.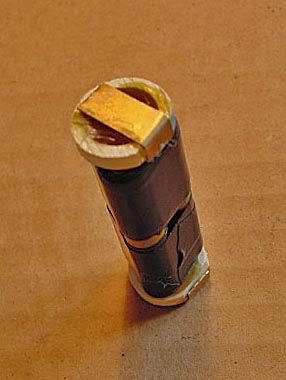 A bit of hot glue was used to secure the spacers and terminals.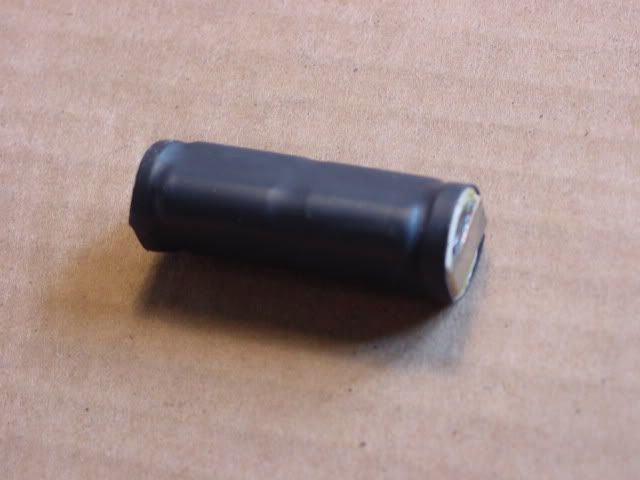 I then covered the entire assembly with 3/4" heat shrink tubing.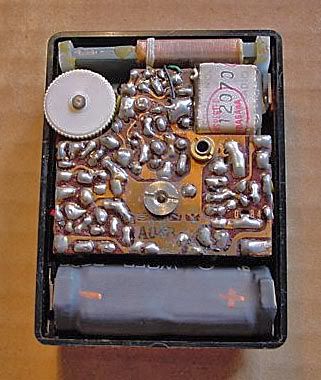 The battery assembly fits perfectly in the Sony, works well and allows the back cover to seat properly - and I made
2
batteries from a single, relatively-inexpensive, 9v. Being alkaline, it should outlast the original carbon/zinc 333. I'd imagine this has been done many times before - just thought I'd share my method of doing it.