I was told that the mic was carbon type. It comes from an army handset made by IRET and present on some radios like the RUP-15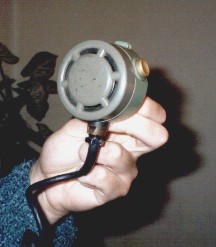 I have seen that this carbon mics need an external power source. I guess this is already accomplished inside the Gonset by switching it to Carbon possition.
Instead, I may try to use a Crystal mic I I find one!
Do you think this would work?
http://vi.raptor.ebaydesc.com/ws/eBayIS ... spheader=1
Yes I have been replacing some filter caps, resistors and tube capacitors. This is what I enjoy the most
I am having problems with the squelch, not working at all. I guess I have to play with the resistor on the side of its potentiontiometer.
Thank you for your help