Hi friends: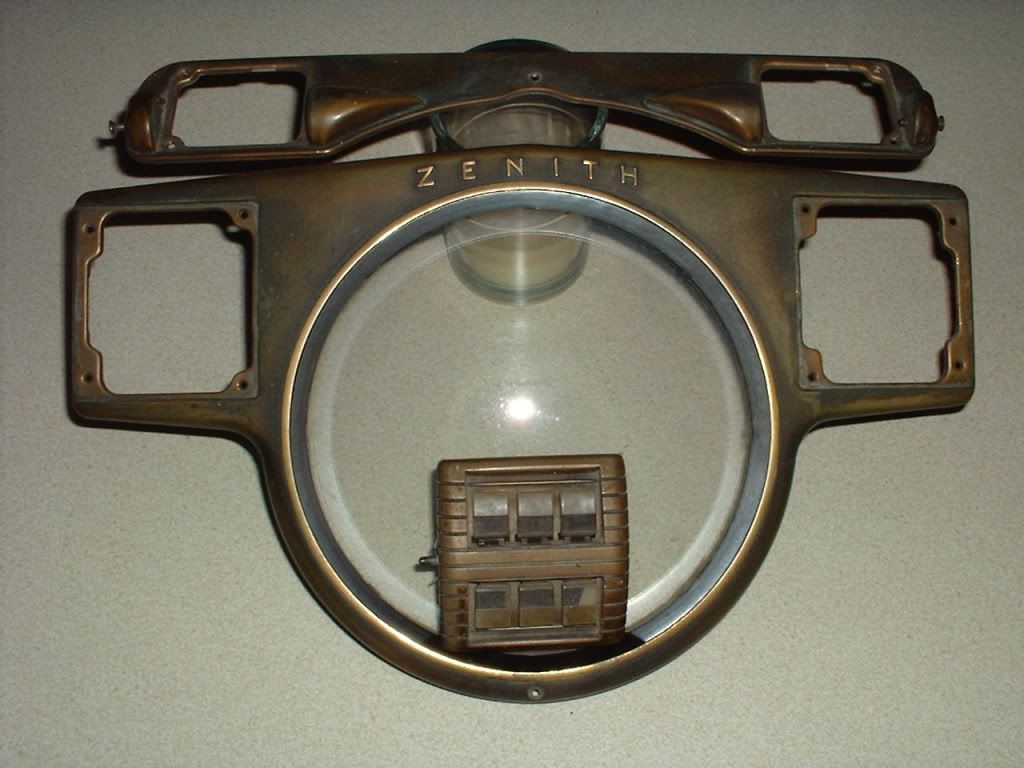 I'm restoring a Zenith console and am including a pic of some of the parts. The Zenith brass is dirty, as is the white plastic switches that get pushed and pulled to change tone quality and stations.
I don't want to get too brassy with say Brasso but would like to have all brass look sharp with some patina. Any professional suggestions to do it right using household items??
Also, the dial glass has lost its rubber buffer. They ALWAYS get hard and brittle and crack off. Any idea where I can buy another rubber for a 7-inch glass??
Look forward to your input. Ken